This week in muse flogging, 21 Aug 2010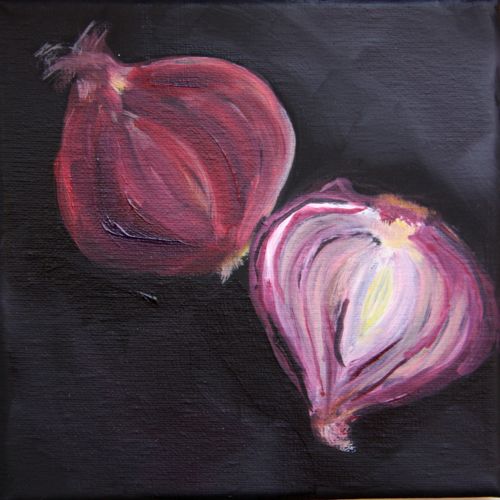 Red onions #1, oil on canvas, 15 x 15 cm. ©2010 Julie Galante. [SOLD]
In my studio this week:
I'm working on a couple portraits, such as this one; the other one is a commission so you won't see it for a while, until after it's delivered to the client.
Daily paintings galore! I've been playing with fruits and veggies as subjects. Next up: some Munich scenes.
Other exciting stuff:
Since I'm looking for ways to start offering prints of my artwork, I started an account at RedBubble. The community of users is quite welcoming. I'm looking forward to checking out the quality of their printing. Do you have any experience with RedBubble?
I spent an afternoon getting lost in the Alte Pinakothek. Who knew Munich had such an impressive collection of Rubens?
What were your creative accomplishments for the week?