This week in muse flogging 28 Aug 2010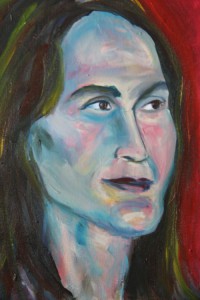 In my studio this week:
I worked on a couple portraits, including this one of Jen and a quick live session with my friend Em serving as model.
My small daily paintings focused on scenes from Munich.
Other exciting stuff:
All the posts from my old art blog were imported to this blog, so now instead of starting a month and a half ago, the archives go back to 2006. Please let me know if you come across any glitches!
What were your creative accomplishments for the week?