Daily Painting: shiny black eggplant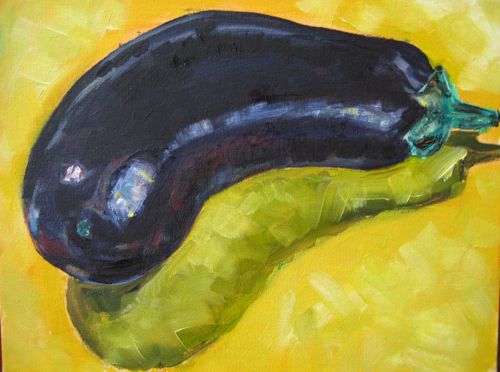 24 x 18 cm, oil on canvas panel.
This eggplant was calling to me at the market, so I brought it home and painted it. But now what? I'm allergic to eggplant, so I can't eat it. I guess it's what my husband is having for dinner.
—-
I finally followed the advice of several people and started a Facebook page for my artwork. If you're on Facebook, it would make my day if you'd become a fan of my page.
Do you have a Facebook fan page for your art? If so, share the link in the comments.