Daily Painting: bananas and figs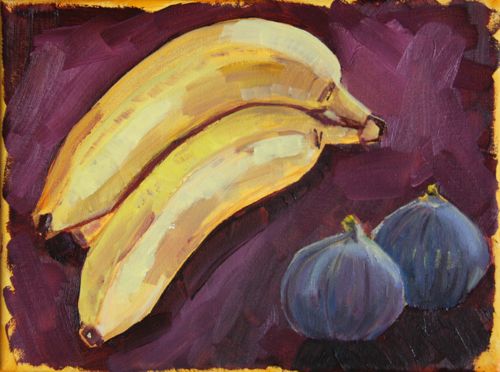 The figs are almost hiding out in the purple background, but there they are.
This entry was posted on Tuesday, October 5th, 2010 at 5:15 pm. It is filed under Uncategorized and tagged with daily painting, fruit, oils, painting, still life. You can follow any responses to this entry through the RSS 2.0 feed.