New cityscape: Assisi, outside the Hotel Pallotta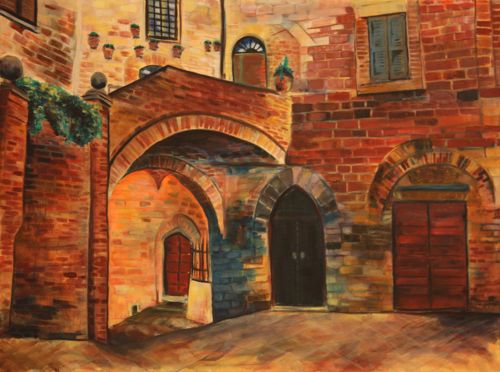 Assisi – outside the Hotel Pallotta, 60 x 80 cm, oil on canvas, ©2010 Julie Galante.
Over the past couple months this blog has become mainly a chronicle of my small daily paintings, but I want to continue to share my larger works, too. Like this one, the first full-sized cityscape I've completed for a while. I used the same reference photo for a daily painting (the second one in this post), and decided I wanted to pursue a larger version.
The details of the bricks took a long time to complete as I built up color with a series of glazes, but overall I'm pleased with the results.