AEDM day 16: more Munich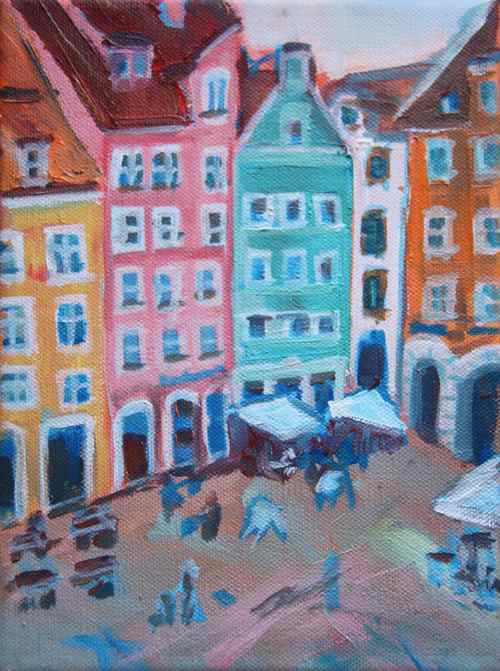 Munich – Platzl, oil on canvas, 24 x 18 cm, ©2010 Julie Galante.
I've gotten out of the habit of producing a daily painting. Perhaps I need to line up some photographs to work from so I'm always ready to go when I sit down at the easel. I think tomorrow I'll move on to working from photos from my recent vacation – it's too gray and rainy in Munich today to go looking for more inspiration.
What's inspiring you to make art today?