AEDM day 24: escape to the Faroe Islands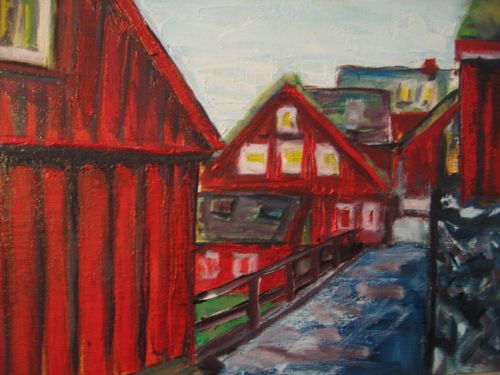 It was cloudy, stormy, and rainy for most of our recent trip to the Faroe Islands, but I still managed to get some photos that will make for some good painting inspiration. This little (18 x 24 cm) oil sketch is of the buildings in the historical section of Tórshavn, the capital.
Many of the wooden houses in the Faroes have roofs made out of turf (which is why a couple of them are green in the painting). The hotel where we stayed had a turf roof as well, which did a good job of muting the sounds from the storm that was raging on the night we arrived.