AEDM day 30: over already?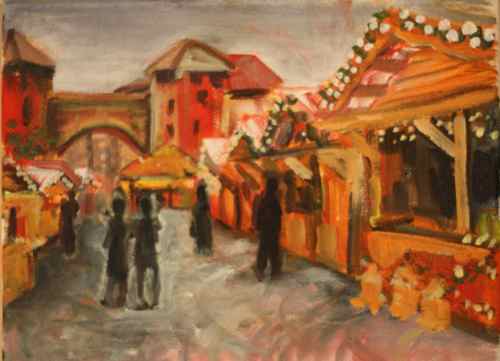 This Art Every Day Month went by way too fast. I only got to play along for about half the month, since I was traveling a bunch. I just got back from Berlin and I don't have much to show for myself today – I have several little paintings in progress, but nothing finished. So today you get a half-done Christmas market painting. Christmas markets popped up all over Germany this past weekend, and I can't wait to paint some more of them.
Thanks to Leah for hosting another great AEDM, and thanks to all the other participants who have stopped by over the past month. And here's to a very creative December.