London bunnies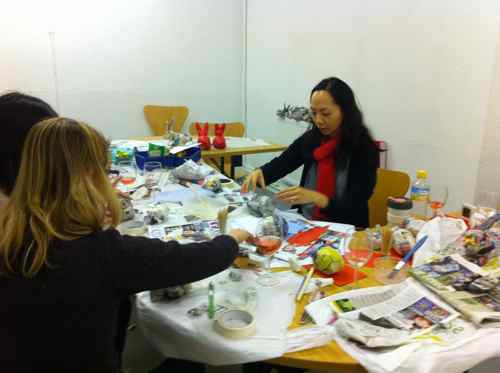 During my long January away from my studio, I had a lovely opportunity to get creative in London. A friend of mine, designer Charlene Lam, has decided to welcome the Year of the Rabbit by raising a virtual army of paper-mache bunnies and setting them loose on her East London neighborhood. Who knows what kind of bunny chaos will ensue.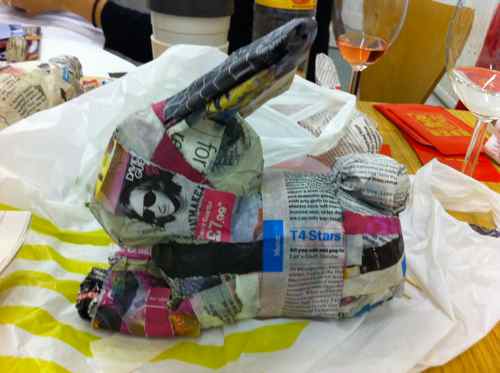 Charlene enlisted the help of several others to get her rabbit army in order, and I was happy to contribute my own bunny to the mix. The group paper mache session was so much fun that I might not ever want to mache alone again. Once the bunnies are dry, Charlene plans to paint them all red before they make their public debut on the streets of London.
UPDATE: The red rabbits have been deployed!