Happy Valentine's Day to me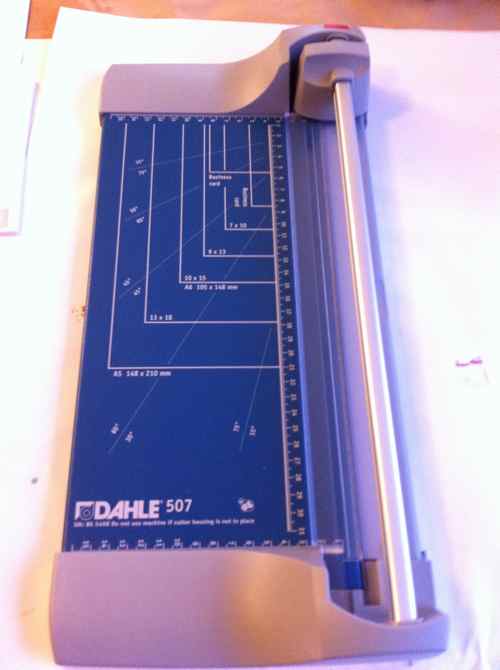 My husband and I aren't usually big on Valentine's Day, but yesterday he gave me a present: a paper cutter. I have been wanting one for years, but didn't feel I could justify getting one since I don't cut paper all that often. But damn do I like a nice clean cut, and my exacto knife is getting dull.
My new paper cutter isn't the usual kind with the big choppy guillotine blade arm; instead it has a rolling blade housed safely inside a casing. I was a little skeptical of its ability to produce as good of a result, but all test cuts have been gorgeously clean. Let the fun begin.
Now if you'll excuse me, I'm off to chop up random pieces of paper until I think of a legitimate project to work on that requires nice clean cuts. Handmade business cards? Greeting cards with art prints on them? Hmmm…