Portrait in progress: Emily on the tube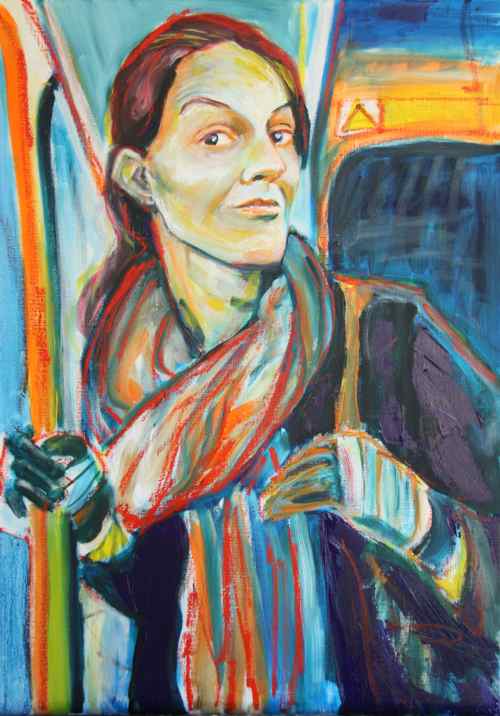 Em on the tube (in progress), oil on canvas, 70 x 50 cm.
For this portrait I'm working from a photo I snapped with my iphone while riding the tube in London with my friend Emily. The florescent lighting of the subway car combined with the flash from the iphone created a slightly eerie, strangely-colored image that I really wanted to play with. Plus the sassy one-eyebrow-raised look that Em was giving me was too good to pass up.
I've been working on this portrait in a combination of oil paints and oil sticks. I hadn't worked with oil sticks (basically oil paint in stick form, so you can draw with it) in a long time, but I saw a set of Winsor & Newton oilbars on sale in an art shop in London, and Em talked me into getting them. It seems fitting that she gets to be my first subject, doesn't it?