Back to black (paint)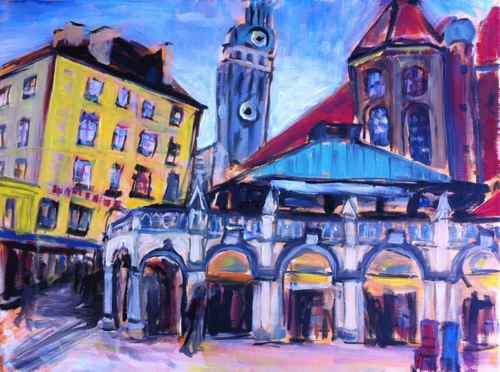 Munich study – Alter Peter (with black), 30 x 40 cm, oil on canvas, ©2011 Julie Galante. [SOLD]
For months my tube of ivory black has been sitting neglected at the bottom of the pile. I can't remember which painting I used it in last. (Maybe it was this one.)
Painting teachers often encourage their students to not use black, and with good reason. So many gorgeous dark tones can come out of palettes that don't include black. Mixing your own darks makes you think more about them, whether they are warm or cool, whether they are really as dark as they seem. I very much enjoy this process.
But I also really love black.
Do you use black in your paintings?