On portraits and attributes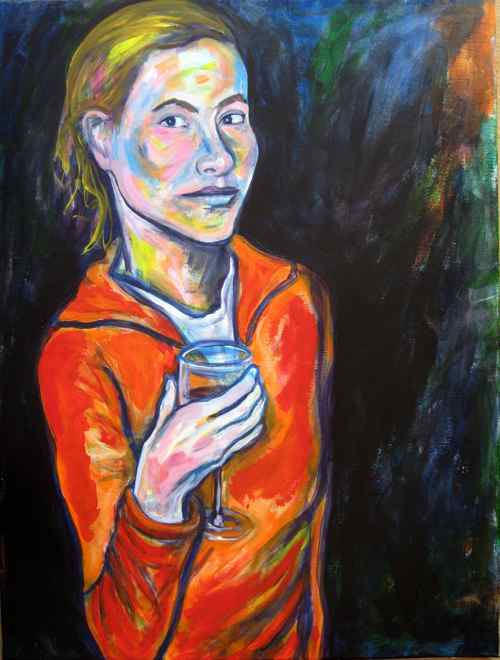 Jessica, 60 x 80 cm, acrylic on canvas, ©2007 Julie Galante.
I've been thinking a lot about attributes recently. In portraiture, an attribute is an object included to help the viewer identify the subject, or to communicate something about the subject. Artists' self portraits often include paint brushes or a palette, for example. Catholic saints are often recognizable because of their attributes, such as St. John the Baptist's hairy cloak or the many arrows poking through St. Sebastian's body. In traditional portraiture, a scholarly lady might be depicted with her hand on a stack of correspondence, a sailor with his arm resting atop a giant anchor. Attributes can be subtle or obvious, literal or symbolic.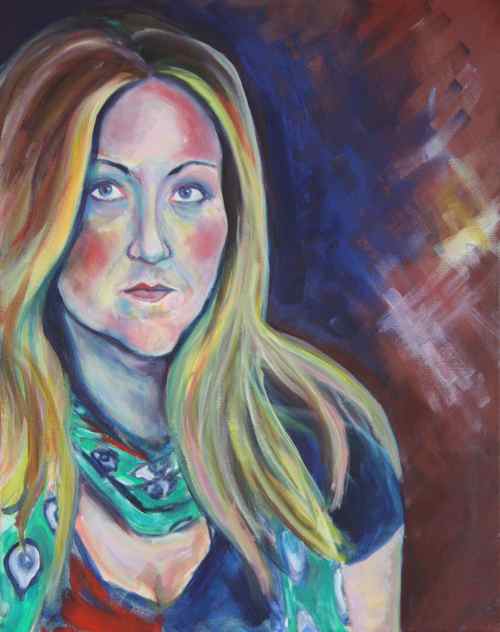 Jen, 40 x 50 cm, oil on canvas, ©2010 Julie Galante.
While strolling through the academic portraits in Munich's Neue Pinakothek recently, I started thinking about how I could incorporate attributes into my own work. With few exceptions, my portraits tend to depict the subject alone and out of context. I rarely include a distinguishable background, and even clothing details are usually left out. If I were to set out to include this traditional part of portraiture in my new paintings, how would I do it? Would I be literal, choosing an object from the subject's daily life? Would I let my subjects choose their own attributes, or would I assign them myself? Would I make these attributes about description, aspiration, or something else entirely?
What if I just chose the object that a person spends the most time with? For many of us in today's world, that would end up being a piece of technology: a cell phone, a laptop, an ipod. But even for those most connected to their devices of choice, would this be the item you chose to define yourself? Could an ipad be symbolic of something more noble or abstract, such as a love of learning, or games, or communication?
What about you? If I were to paint your portrait, what would your attribute be?