Daily painting: Oktoberfest Dirndl Study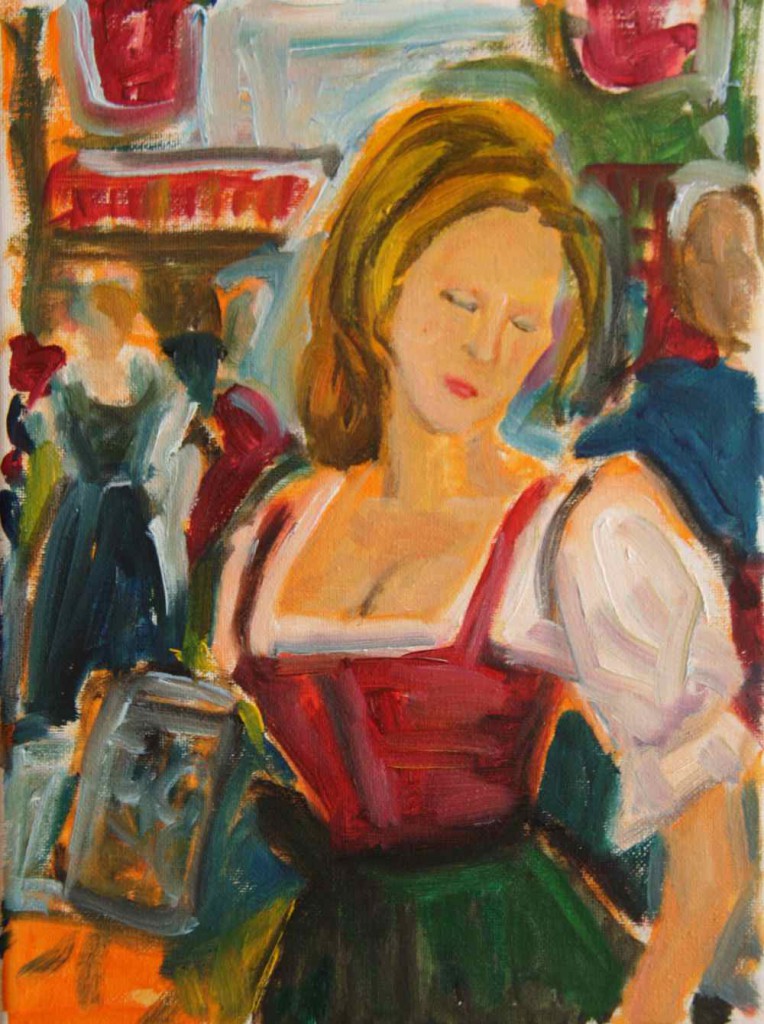 Dirndl Study #10, 24 x 18 cm, oil on canvas, ©2011 Julie Galante. [SOLD] 
Guess what? I have a new Etsy shop. If you're not familiar with it, Etsy is a large US-based website which serves as a marketplace for handmade items of all kinds. After months of wondering whether Etsy would be a good fit for my daily paintings, I decided that the best way to find out would be to just give it a try already.
In my new shop you'll find all kinds of small paintings, including still lifes, cityscapes and other themes. Right now I'm painting a lot of small dirndl studies and other Oktoberfest scenes, so there will be plenty of those popping up in the shop over the coming weeks, too.
Have you ever bought anything on Etsy? Do you have an Etsy shop? Let me know in the comments so I can check it out.