Daily Painting: another Oktoberfest study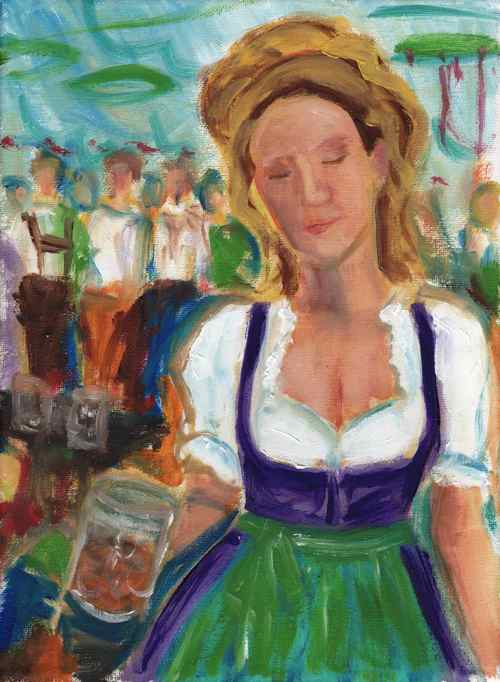 Dirndl Study #14, 24 x 18 cm, oil on canvas, ©2011 Julie Galante. Available on Etsy.
My one-track mind continues its dirndl obsession. What will I do now that Oktoberfest is over, and the women of Munich have put their regular clothes back on?
October 15th marks the 33rd World Wide Sketch Crawl. People in cities all over the world will get together for a little bit of group sketching. There's even a small Munich group. Will you be participating in your city?