Printmaking at an Austrian artists' colony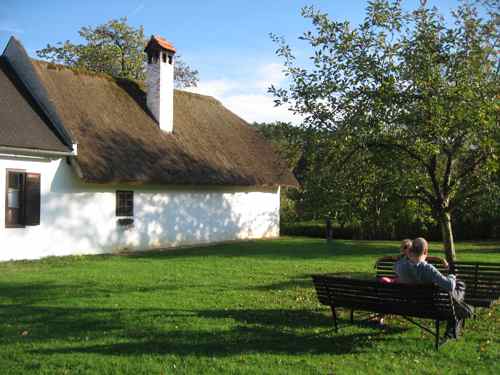 At last, I have something other than an Oktoberfest painting to show you! Last week I visited Künstlerdorf Neumarkt an der Raab, an artists' colony in a quiet part of southeastern Austria. The place itself is absolutely adorable. It consists of a small cluster of historic buildings, several of which have thatched roofs. Inside you'll find studios, exhibition spaces, and even bedrooms that visitors can rent during their stay. Artists teach a variety of week-long workshops here during the summer months.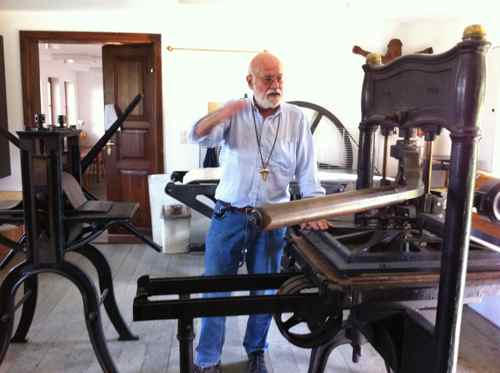 The printmaking studio is one of the few purpose-built buildings on the small campus, and it houses a variety of beautiful heavy presses of various types. We got to try one of them out in a little hour-long mini-course in linocut.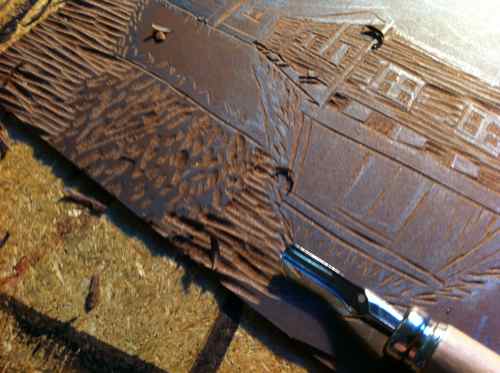 I think the last time I made a linoleum print was in 7th grade. I used one of the artists' colony's thatched-roof buildings as inspiration for my image. The final print came out a little haunted-housey: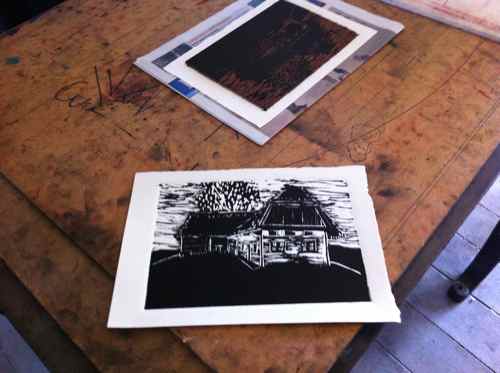 The process was fun, and I'm tempted to buy a set of tools and start playing around with linocuts at home. Although we used a heavy press at the printing studio, it's possible to make prints at home using whatever means for applying pressure you have on hand.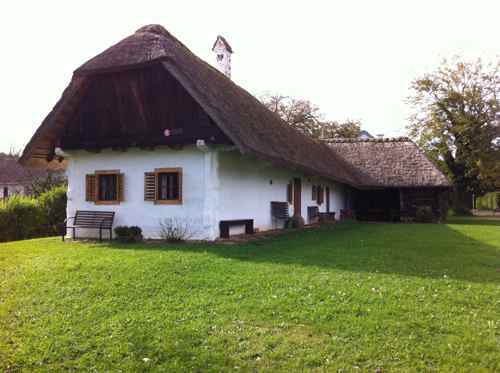 Which isn't to say I'm not interested in going back to Neumarkt an der Raab someday. I'd love the opportunity to spend a week surrounded by other artists in such a beautiful spot. I'm looking forward to checking out the course offerings for 2012. Just in case you're inspired, too, I should point out that while their website is only in German, the artists leading the workshops are international and often teach in English or other languages. Between a little Google Translate and some correspondence with the friendly English-speaking staff, even a non-German-speaker should be able to attend a workshop without much difficulty.
{This visit to Neumarkt am Raab was hosted by Creative Tourism Austria.}