Work in progress: Bea in her dirndl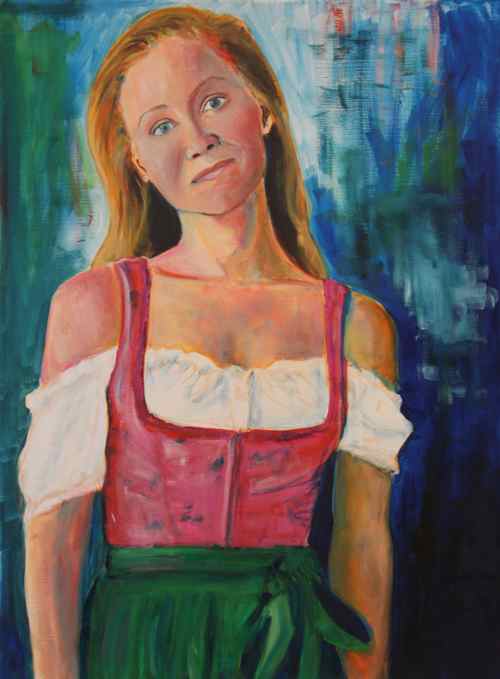 Bea in her dirndl (work in progress), 80 x 60 cm, oil on canvas, ©2011 Julie Galante.
Before I start bombarding your with daily paintings for Art Every Day Month, I thought I'd post a look at one of the larger pieces I have in progress. It's part of a series I'm working on, portraits of women wearing dirndls (traditional Bavarian dresses). I'm hoping to have 10-12 of them finished by the end of the year. My painting schedule is full!