Day 9: more leaves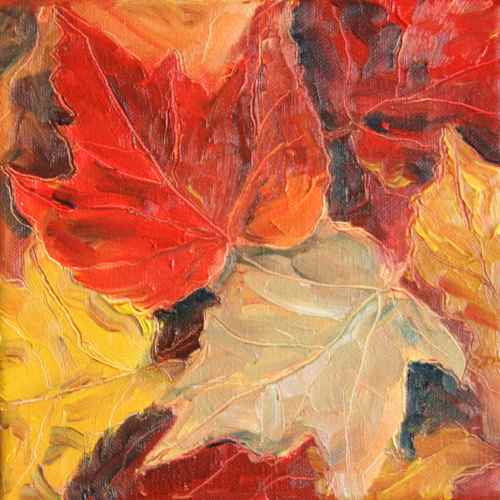 Autumn leaves on canvas, 20 x 20 cm, oil on canvas, ©2011 Julie Galante. [SOLD] Two leaf paintings are still available, here and here.
These leaf paintings have become almost meditative to make. This one is on canvas, whereas the first two were on canvas board. I wanted to see whether the technique (spreading on thick paint and then using the palette knife to sketch in the outlines and veins) would work as well on a soft surface. It worked out better than I expected.
I think this will be my last leaf painting for now. Time to look around for the next still life subject.
November is Art Every Day Month! I'll be posting a new small painting here each and every day. After they have had time to dry (a couple weeks), the original paintings will also appear in my Etsy shop.