Day 4: the jack-o-lantern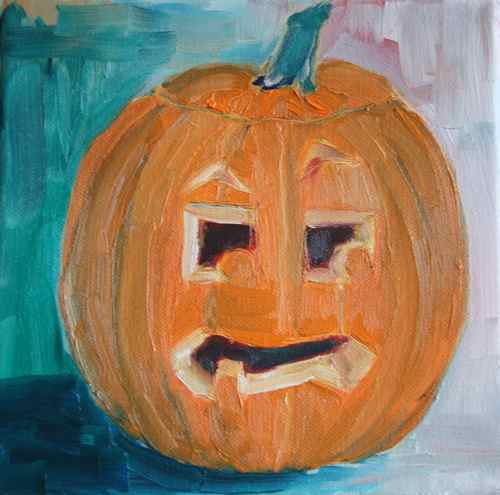 A portrait of the jack-o-lantern as a young man, 20 x 20 cm, oil on canvas, ©2011 Julie Galante.
OK, how's this for cheesy?
I was inspired by the paint your pumpkin challenge on the Daily Paintworks site. It seemed a fitting way to pay tribute to our lonely little German jack-o-lantern before he got chucked in the compost bin.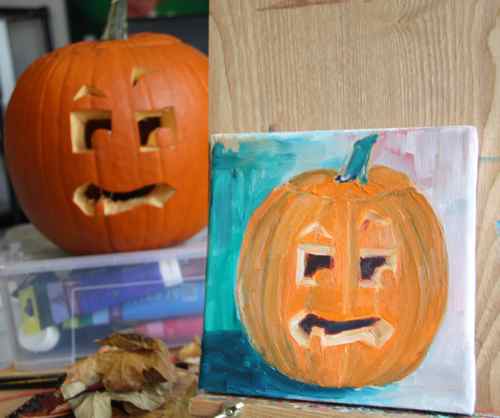 November is Art Every Day Month! I'll be posting a new small painting here each and every day. After they have had time to dry (a couple weeks), the original paintings will also appear in my Etsy shop.