Day 13: hot mulled wine at the Christmas market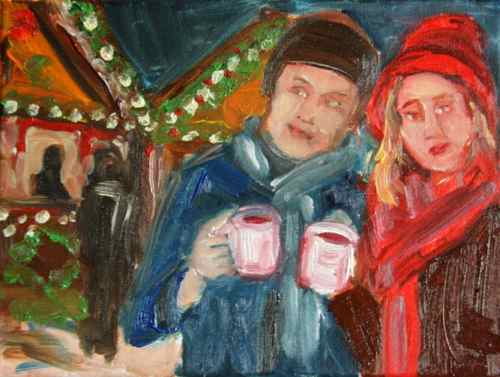 Glühwein at the Christmas Market, 18 x 24 cm, oil on canvas.
This painting is about as cutesy as I get. Two friends are enjoying mugs of glühwein, or hot mulled wine, at a Christmas market on a cold evening. Munich's Christmas markets start in less than two weeks, and I can hardly wait.
Speaking of Christmas, I have Christmas cards based on my Christmas market paintings available now in my Etsy shop.
November is Art Every Day Month! I'll be posting a new small painting here each and every day. After they have had time to dry (a couple weeks), the original paintings will also appear in my Etsy shop.