Day 21: Brussels sprout snake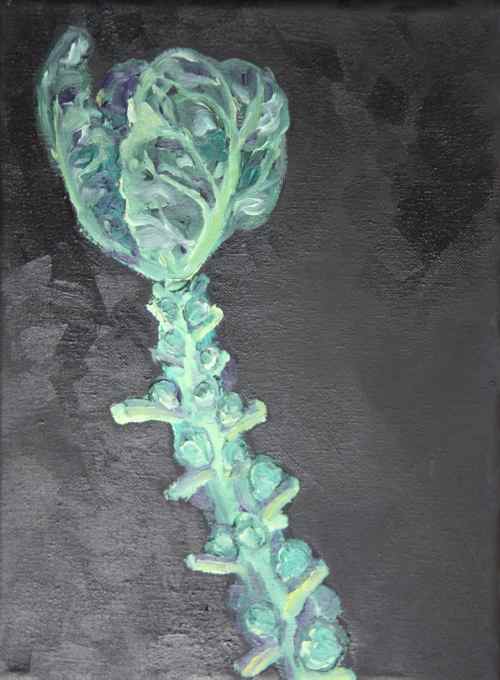 Brussels sprout stalk, 24 x 18 cm, oil on canvas, ©2011 Julie Galante.
I never really thought about how brussels sprouts grew until a stand at our local farmers market started selling stalks of them. This painting is just the very top of the stalk. The whole thing is a few feet long and has little sprouts growing the whole way down.
At first I wasn't entirely happy with this painting, but after a bit it started growing on me. Turned on its side, it looks kind of like a skeletal snake-monster.
November is Art Every Day Month. I'll be posting a new small painting here each and every day. After they have had time to dry (a couple weeks), the original paintings will also appear in my Etsy shop. Paintings from the beginning of the month are already there! Christmas cards, too.