Daily Painting: Munich's Frauenkirche at Night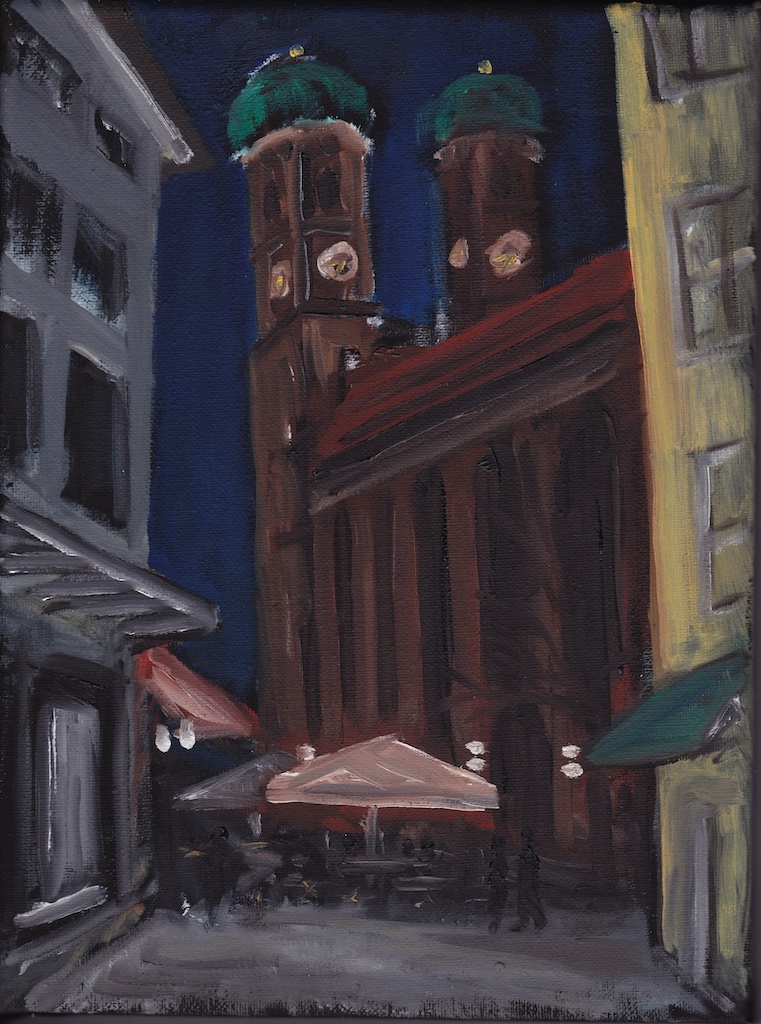 Study: Frauenkirche at Night, 24 x 18 cm, oil on canvas, ©2012 Julie Galante.
Today I posted a few new little Munich paintings to my Etsy shop. I haven't made many new daily paintings this year (focusing instead on bigger pieces), but they are so popular with collectors that the walls where I display them in my studio are looking quite bare. My goal is to have the daily painting walls repopulated with new work before my next Open Studio on June 12th. That reminds me: if you'll be in Munich on June 12th, I hope you'll come by my Open Studio! Details to come.