Notes on an Open Studio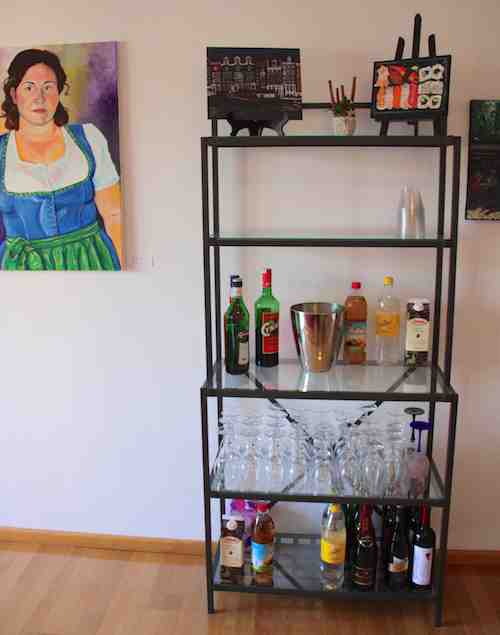 This past week I hosted my third open studio here in Munich. With this one I was much more relaxed, knowing more or less what to expect from the event: a bunch of people coming over to have a drink, look at my art, and perhaps buy a painting or two. The guests chat with me and mingle with each other, and the whole thing has a nice, friendly, gallery-opening kind of vibe. 
My studio is in my apartment, which means the walls in every room can be used to display my art. I forgot to take any photos during the event this time, but I did take a couple while I was setting up. It's the cleanest our apartment ever gets.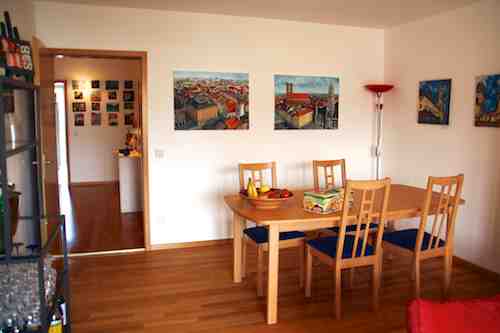 Around 40 people showed up this time – not a bad crowd given how cold and rainy the evening was. It was a mix of people – several friends, acquaintances, and collectors, but also many people I had never met before, who had heard about the event by word-of-mouth or via the online publicity I had done.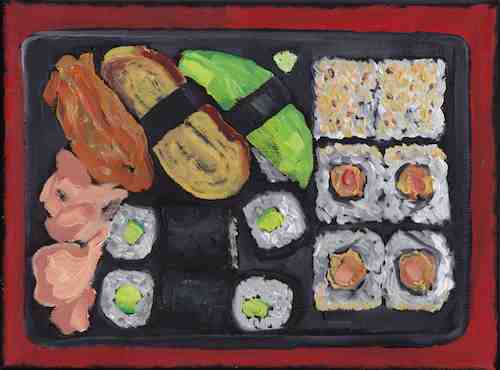 Sushi Box #3, 18 x 24 cm, oil on canvas, ©2012 Julie Galante. [SOLD]
To encourage people to sign up for my mailing list, I gave away two mini paintings at the open studio, the two little sushis you see below (just 7.5×7.5cm each). We did the drawing at the end of the event, and the winners seemed quite happy with their new paintings.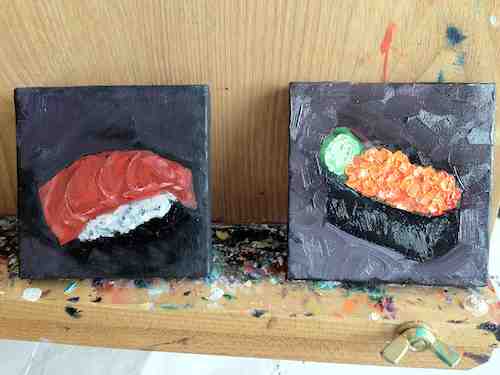 It's always an honor to have an opportunity to show my artwork and to receive feedback from people. That's what I love most about open studios – getting to hear what people have to say about various pieces. I hope to put on another one in the fall, and perhaps one or two smaller events in my studio before then.
Thank you so much to everyone who came by!