Mixed-media postcards from Munich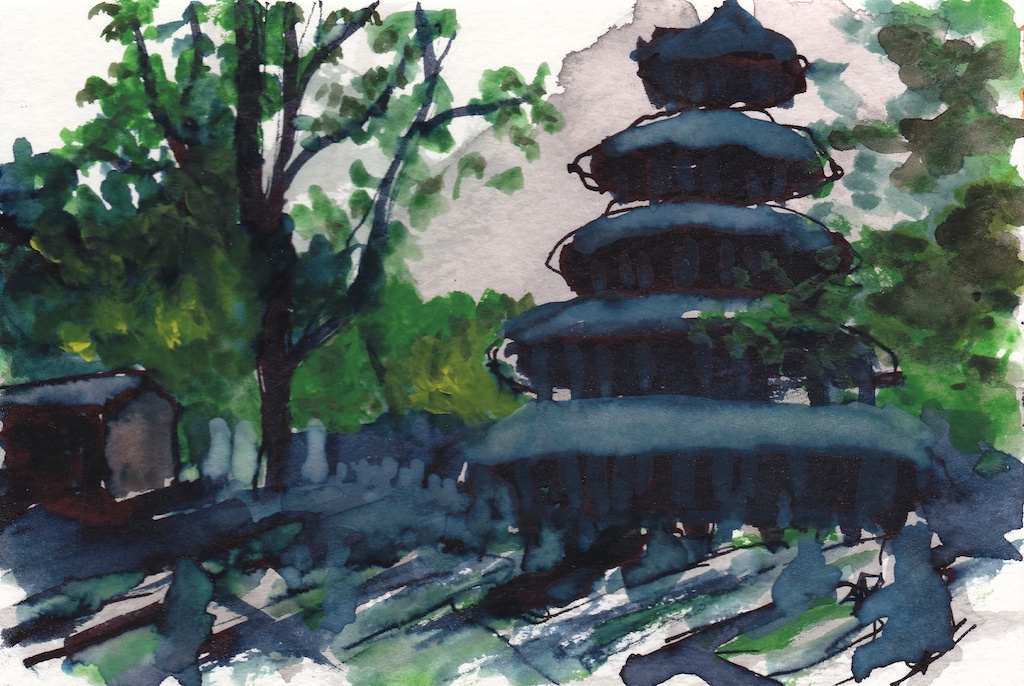 Biergarten at the Chinese Tower Munich, 10 x 15 cm, mixed media on watercolor paper, ©2012 Julie Galante. [SOLD]
More mixed media for you today. I have a couple of postcard-sized watercolor blocks which are great for little mixed-media experiments. I have dozens of drawing and painting implements strewn all over my workspace – tubes of watercolor, guache, and acrylic, pots of ink, sticks of pastel, charcoal, pencils, water-soluble crayons, and more. I enjoy the process of layering different media on top of each other, trying to figure out which combinations give me interesting results.
I thought I was tired of painting Munich, but I seem to be happy to come back to it as a subject this week. These are two spots I know well – above is the iconic Chinese Tower beer garden in the center of the English Garden, Munich's giant urban park. I'm working on a larger version of this scene as well.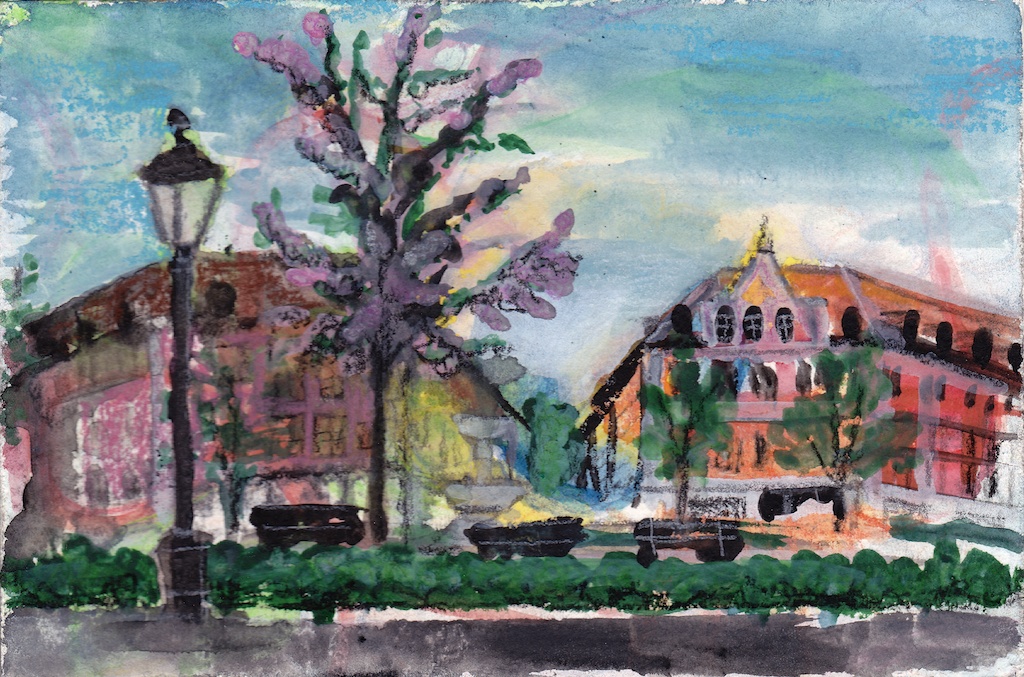 Gärtnerplatz Munich, 10 x 15 cm, mixed media on watercolor paper, ©2012 Julie Galante. Original artwork for sale on Etsy.
Gärtnerplatz is a circular square (funny, no?) in central Munich. The center is planted with grass, flowers, and trees, and makes for a very popular spot when the weather is nice.