Summer in the studio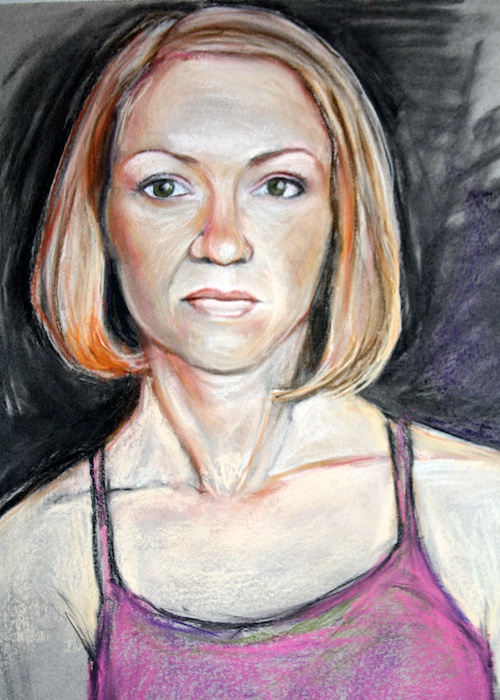 Summer is a wonderful time to be in my studio. The long days give me extra hours of good light. Plus I don't travel as much in the summer (I am a weirdo who doesn't like heat), so I have more weeks of uninterrupted time to develop projects. Last week I finished off some commissions and paperwork, and yesterday I started on a four-week stretch of intensive art-making time. It's kind of like a residency in my own studio.
I'm going to be using this time for a variety of projects. I want to work more with pastels, for one (like the portrait above which I sketched yesterday). I want to revisit my Portraits with Technology Attributes series, too – I have a few more paintings planned out or in progress that I'd like to finish for that.
Beyond that, I'm going to make it up as I go along. I'm hoping to develop some ideas for new series, and do some deep thinking about what direction I want to take my work next. I think some changes will be bubbling to the surface. I'll keep you posted.
What are you up to this summer?