Upcoming exhibition: Little Munich 20 Sept – 12 Oct 2012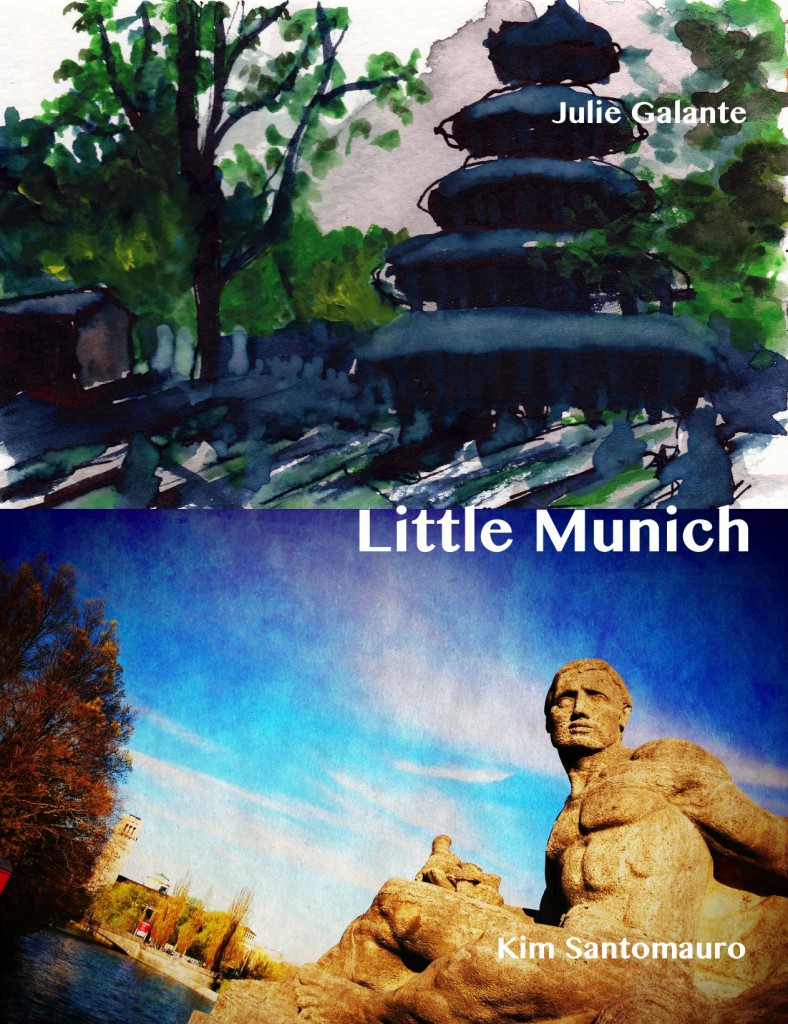 I am pleased to announce my next exhibition will be here in Munich during Oktoberfest. Many of my Munich daily paintings will be on display, both oil paintings and mixed-media pieces. If you will be in town, please stop by! I will be there in person for the vernissage (20 Sept), the open house, (29 Sept) and the finissage (12 Oct). I hope to see you there.
More information about the show:
Little Munich is an exhibition of Munich-themed small works by Kim Santomauro and Julie Galante. Both artists have called Munich home for several years, and their work reflects their unique perspective on this city. The work on display at Little Munich will include painting, mixed-media, and photography. As this show is specifically focused on small pieces, collectors will be able to pick up some original art at very affordable prices.
LITTLE MUNICH: small works by Kim Santomauro and Julie Galante
20 September – 12 October 2012
Vernissage – Thursday, 20 September 18.00-21.00
Open House with author readings – Saturday, 29 September 13.00-18.00
Finissage – Friday, 12 October 18.00-21.00
Exhibition opening times:
Wed-Fri 14.00-18.00
Sa 11.00-13.00
and by appointment
Location:
Studio Gabi Green
Gollierstraße 17
80339 München
+49 89 54 03 02 54