Little Munich: the opening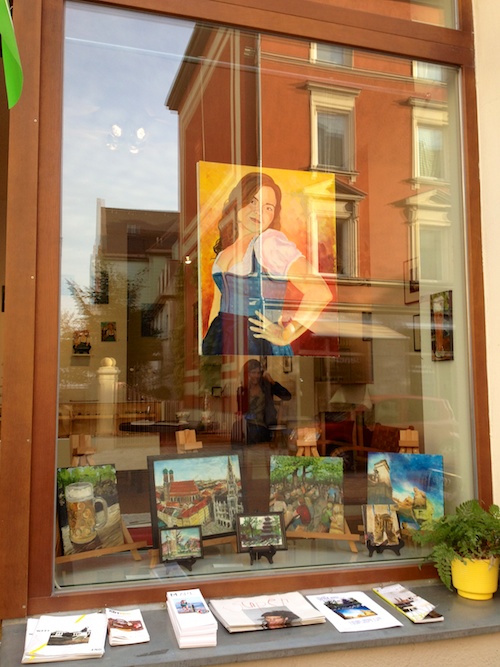 Thursday night was the vernissage for my exhibition Little Munich. We had a great turn out and I got to chat with lots of interesting folks. The small paintings, photographs, and mixed-media art looked quite nice in the space.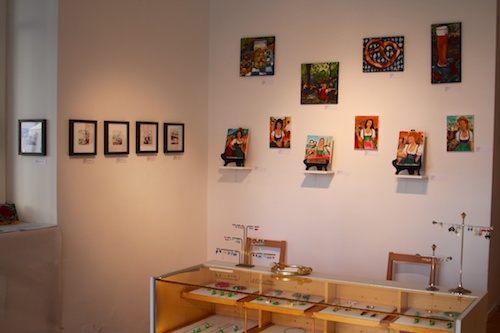 I always get a little nervous before art openings – I am quite socially awkward, and the idea of being in a room full of people who might want to chat with me can be almost panic-inducing. But this opening (like them all, really) went well, and I was able to relax and enjoy the people around me. Over time I am getting more comfortable talking about my artwork, so that helps, too.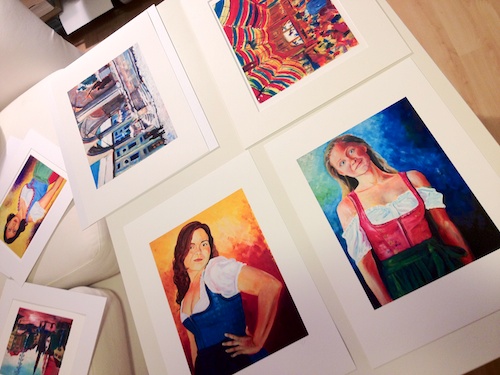 For the first time I made giclee prints of some of my work for this show (in addition to the many originals on display). The prints proved to be quite popular at the opening, so I'm making some more to replenish the offerings for this week. (Prints of my work are also available online here.)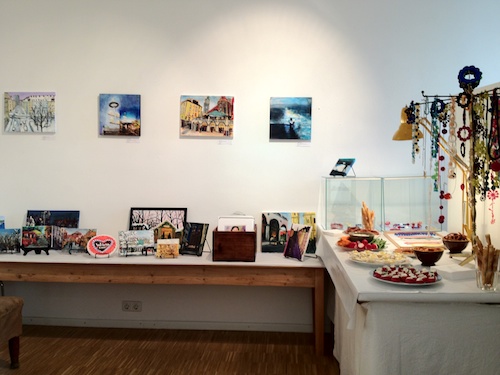 Little Munich runs through October 12th and is just blocks away from the wiesn, so if you're in Munich for Oktoberfest, stop by and see some art! Kim and I will be there next Saturday, September 29th, from 1-5pm for our Open House day.