Broccoli: the end of the oil paintings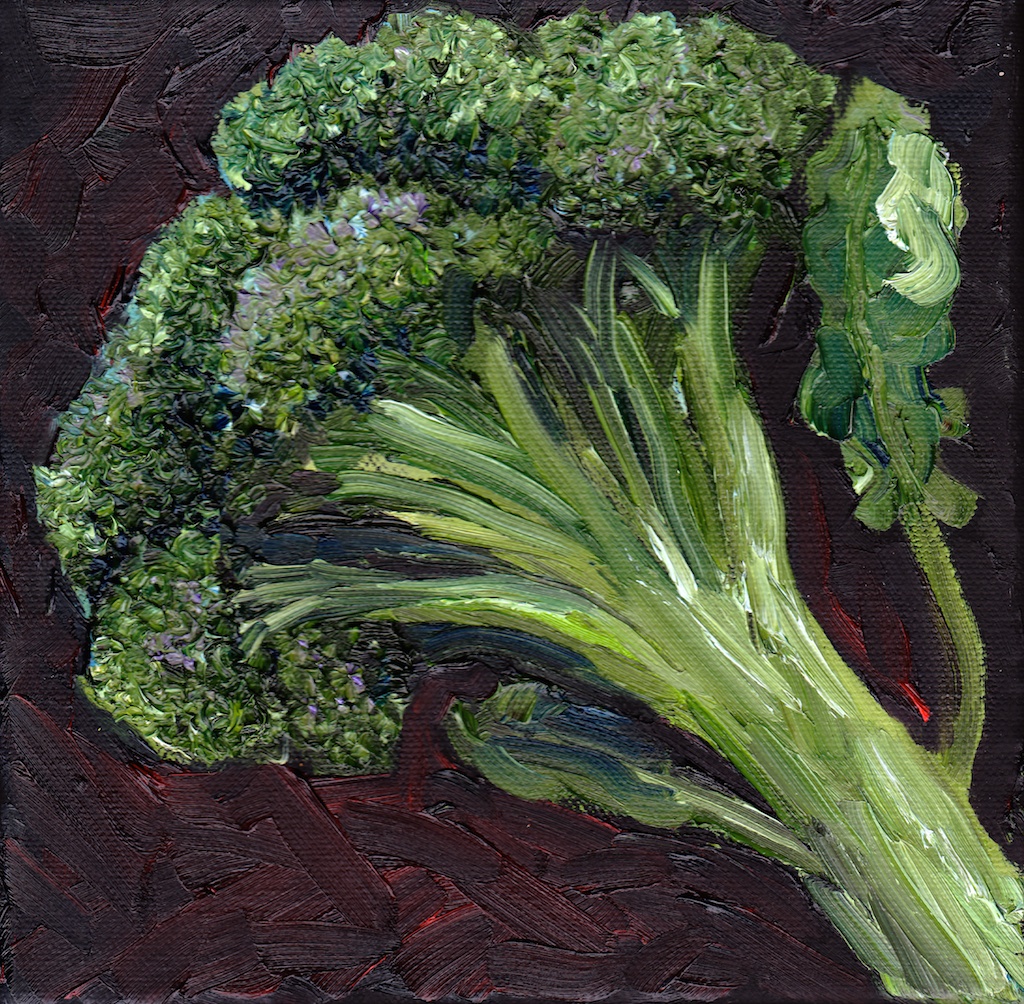 Broccoli #2, oil on canvas, 20 x 20 cm, ©2012 Julie Galante. Available on Etsy.
As I mentioned yesterday, I've put away the oil paints until after the move. Today I'm scanning in the last couple oil daily paintings that I have. They're dry enough to be listed in my online shop, which I'll keep open until the movers come in a couple weeks. Who knows, maybe someone wants some broccoli for Christmas.
Readers of my blog can receive a 10% discount in my Etsy shop from now until it closes November 26th by using the coupon code GOODBYEMUNICH at check-out.