Fresh olive oil, art, and a full moon in Umbria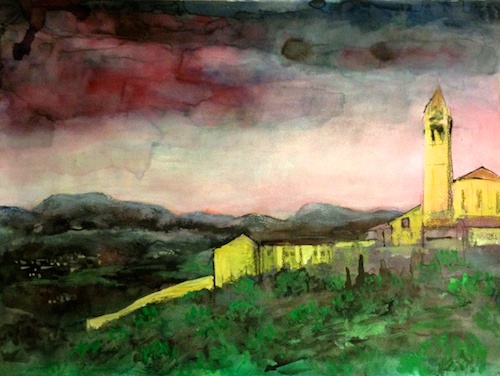 It's day four of my artist's residency in Umbria. I'm making progress on a couple of mixed-media pieces, which is good because they need to be finished for an art exhibition that opens Sunday in Assisi.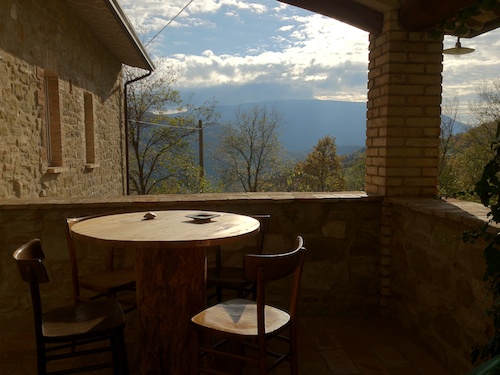 In addition to working in the studio, I sat outside for a bit and drew the panorama around.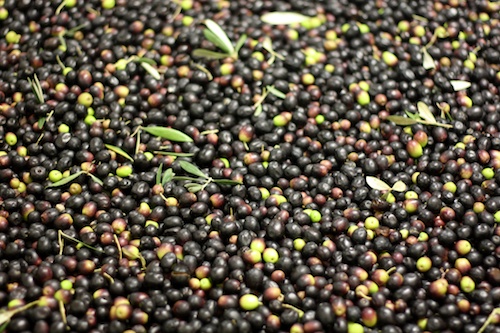 In the afternoon we took a little field trip to the local olive mill to watch oil being pressed.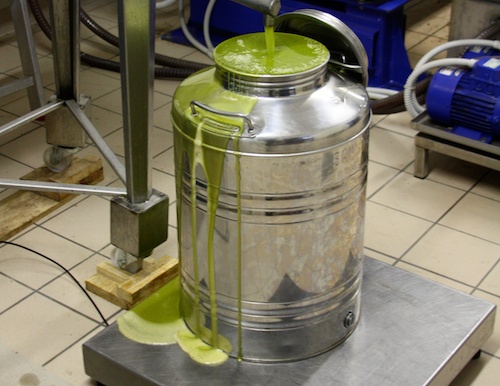 I wish I could have captured the smell of the place somehow. So delicious.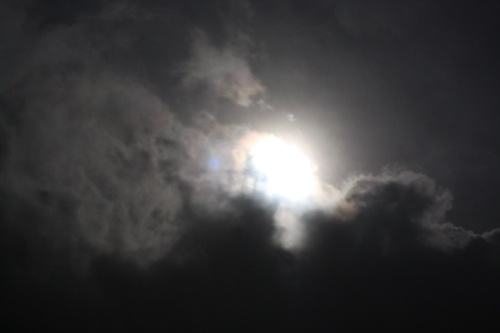 After dinner I went out for a moonlit walk with the other three artists who are here. We had hoped to spot some porcupines or deer or wild boar, but the only animal we came across was Nerone, the fat black cat. Back at the farmhouse, we sat around the fire drinking aged grappa and listening to the wind howl outside. I wonder at the lucky circumstances that brought me to this place.