Greetings from Assisi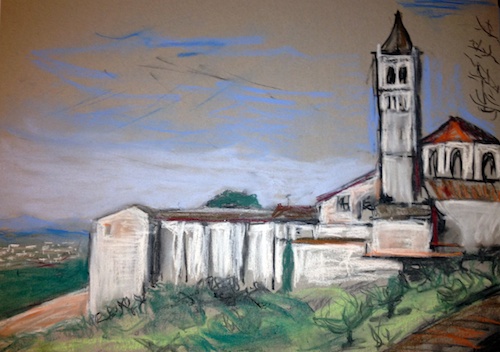 Sketch of Assisi, charcoal and pastel on paper, ©2012 Julie Galante.
On Friday I said goodbye to my Munich apartment for the last time and headed south towards Italy. We stayed with friends in Padua last night, and today came the rest of the way to Arte Studio Ginestrelle, a remote artists' residency outside of Assisi which will be my home for the next 16 days. We arrived after dark, so I don't yet have a good sense of the surroundings, but inside we were welcomed by a warm fireplace, a delicious dinner, and a handfull of artists from all over the world.