Settling in at Ginestrelle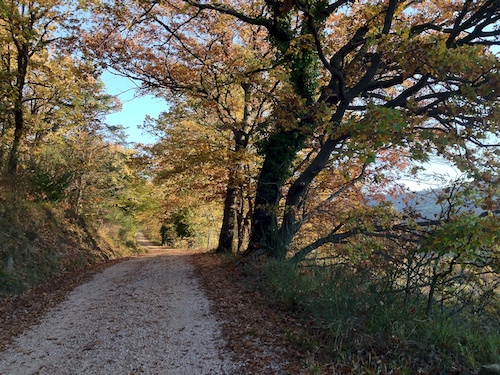 Today was my first full day working at Arte Studio Ginestrelle (an artists' retreat outside of Assisi, Italy). Before breakfast I went out for a morning walk through the surrounding hills. The sun was bright and the autumn colors were dazzling.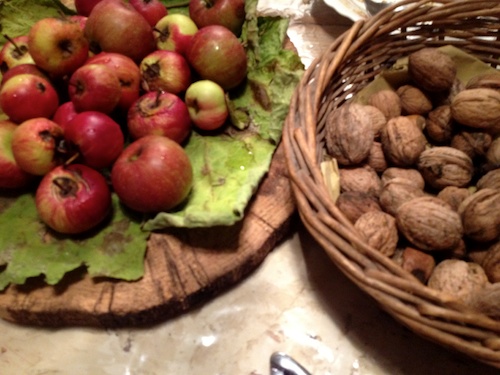 Breakfast featured local deliciousness in the form of fresh ricotta cheese and yogurt from a neighboring farm, apples and walnuts.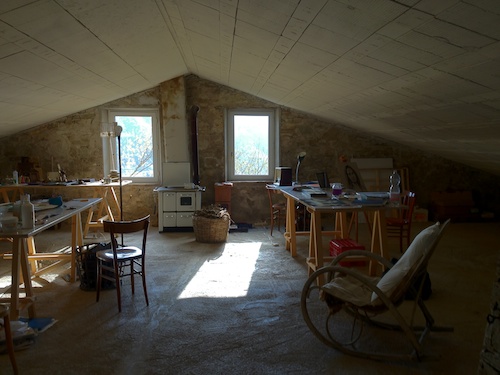 After breakfast I pulled out the big pile of art supplies I brought with me and set up on a table in the studio on the top floor of the farmhouse. Like several other rooms, it is heated by a wood-burning stove (so it smells lovely).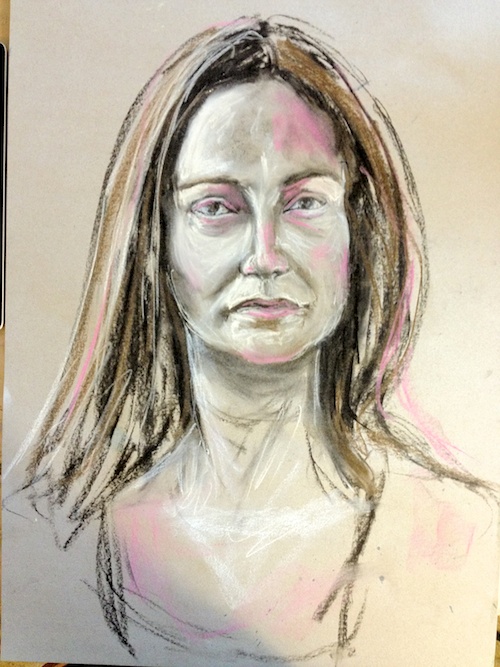 I worked on several different pieces, including a portrait of Marina, the director of the residency program. I ran out of daylight around 4pm; now I'm down in the common room by the fireplace enjoying an aperitivo before dinner. The moon will be almost full tonight, and some of the other artists and I talked about going out for an after-dinner walk to see if we can spot any porcupines (which supposedly like to come out after dark). I'll let you know if we find any.