Painting Edinburgh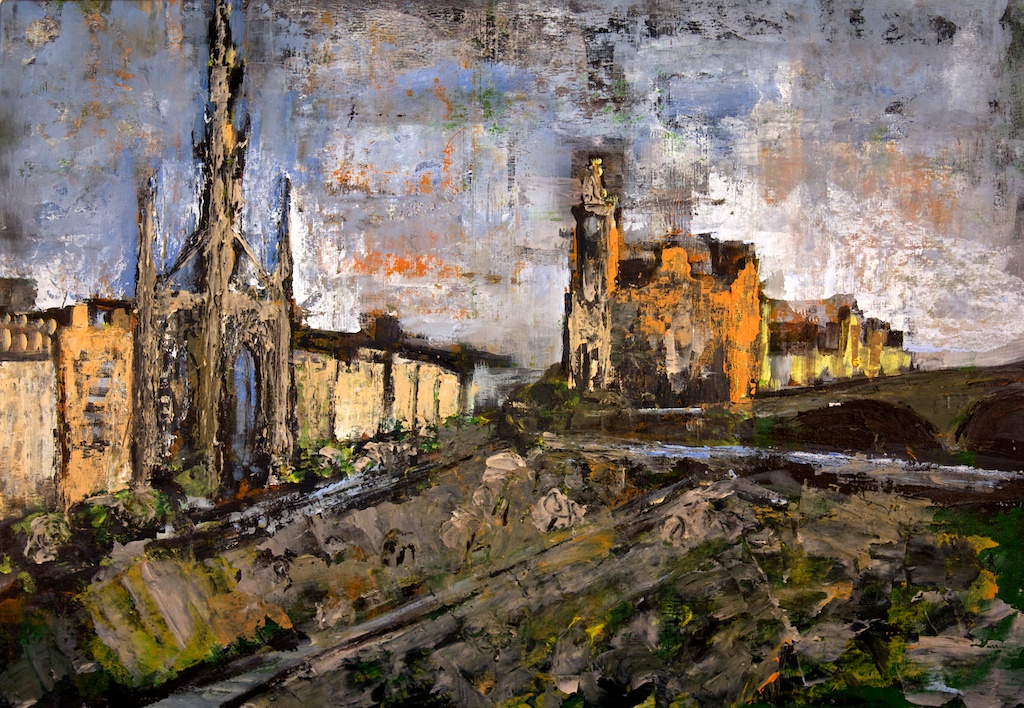 I handed in my portfolio for my cityscape painting course this morning. I'm reasonably pleased with the work I produced for it – a series of eight acrylic paintings of Edinburgh (supported by dozens of studies, prints, and sketches). Edinburgh has proven to be an enchanting subject, reminding me constantly how lucky I am to live here. More Edinburgh paintings are sure to come. Although I learned some useful things about painting with acrylics in this course, I'm looking forward to going back to oils for now.
Prints of these new paintings are available on Saatchi Art here. The originals will be available soon, too.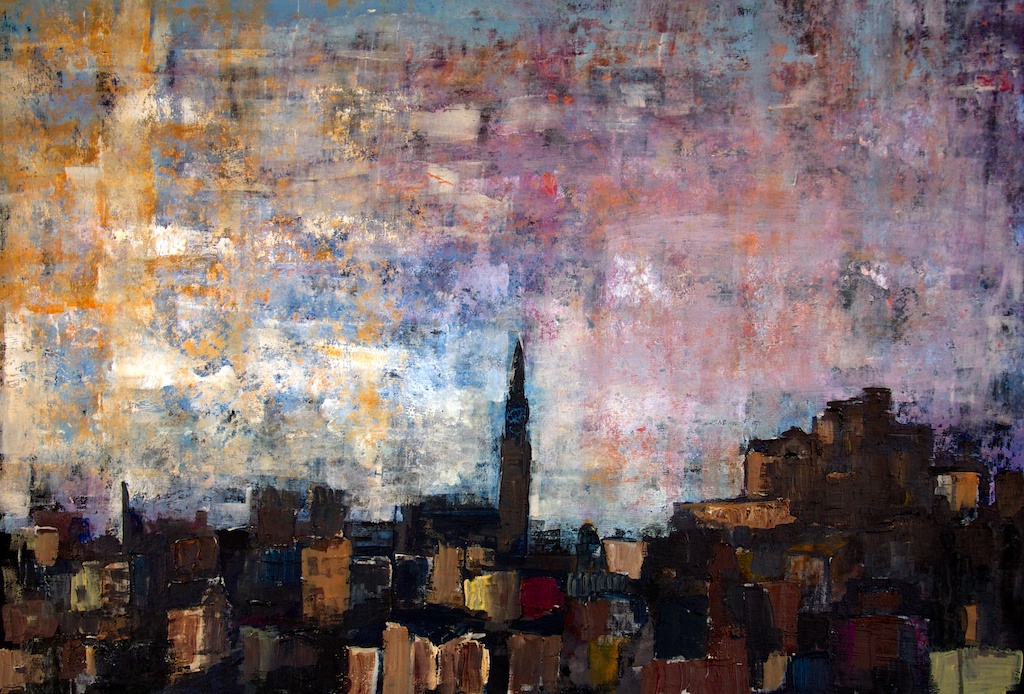 One painting of mine will be in the student exhibition at Edinburgh College of Art opening March 28th, 2014. To view my available Edinburgh paintings, see my online shop.