Getting ready for market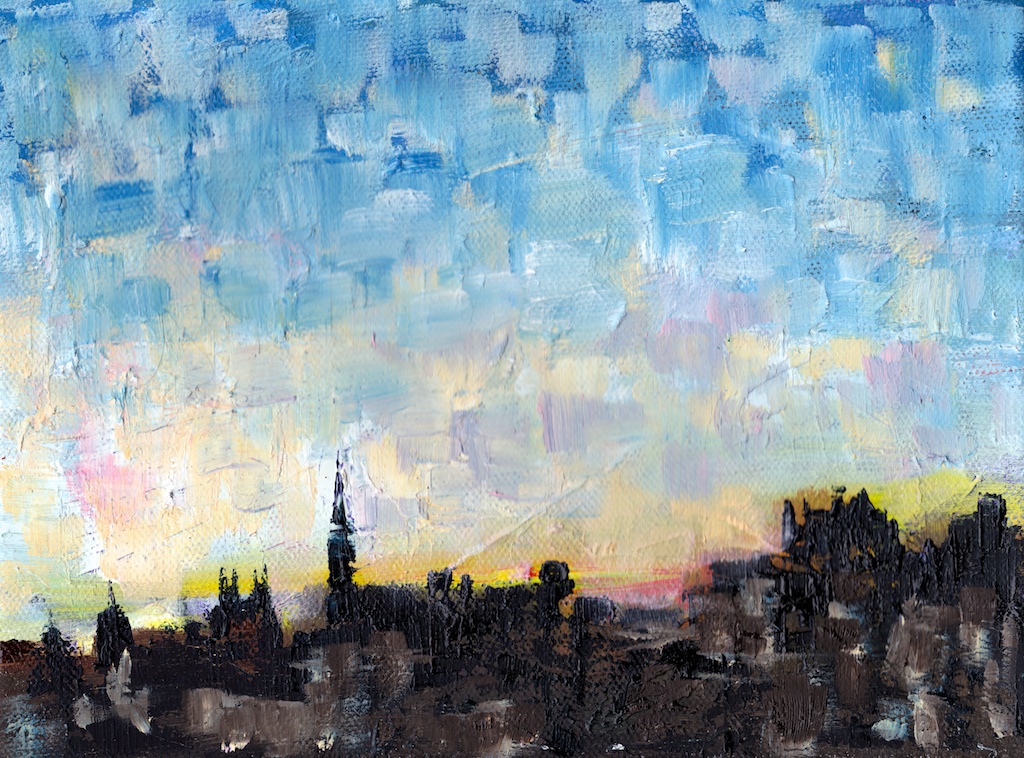 Next week I'll be presenting my small paintings and prints at an arts market here in Edinburgh. I haven't really done much like it before, but I figured it was worth trying out (even though interacting with the public makes my social anxiety flare up). At the very least it will get my art in front of a new audience, which is good since I'm still new to the city.
To prepare I've been figuring out how to display things in a somewhat organized and aesthetically-pleasing manner. I purchased a print rack
, something that I've always thought would be cool to own. Even if this is the only market I end up doing, it will still come in handy for open studios and other events. I've also been trying to figure out silly little details like how much cash I'll need for making change, and what kind of packaging I'll need to have on hand for various sales. Oh, and I ordered a credit card reader, which means I should be able to accept cards at the market. Ah, the little joys of a foray into retail.