Day 15: painting from a model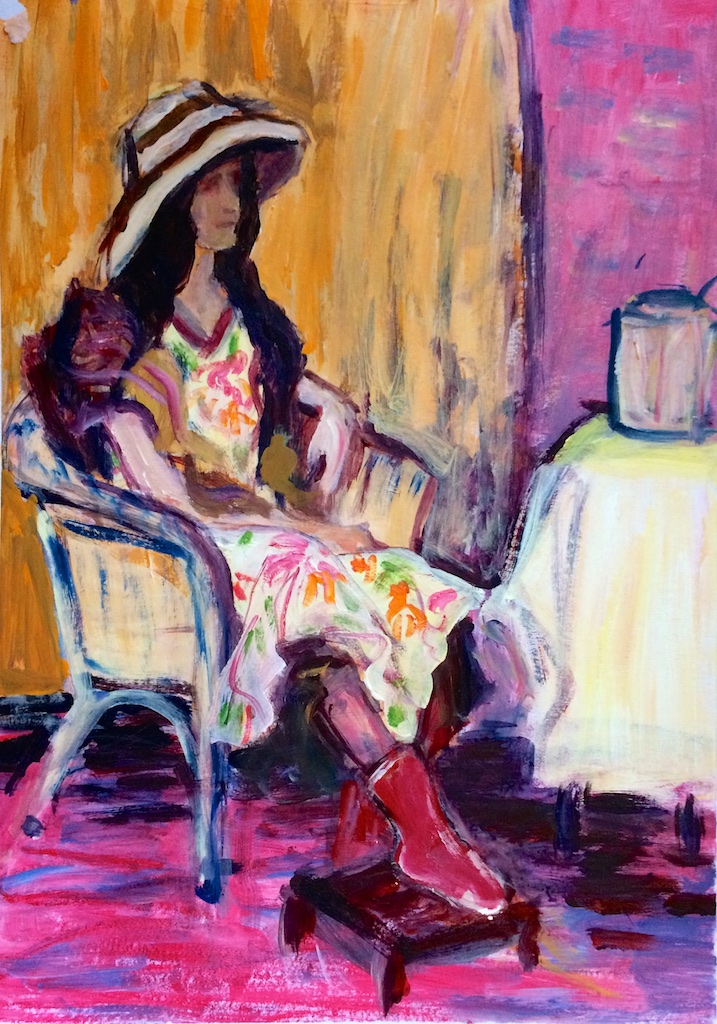 This month I'm taking a painting course where each week we work on a different genre popular with the Scottish Colourists. This week we had a live model dressed in floral prints and a big hat of the type often seen in Colourist paintings. In the class I work in acrylics on cardboard, a combination with which I struggle sometimes, but it is good for me to get out and try different things.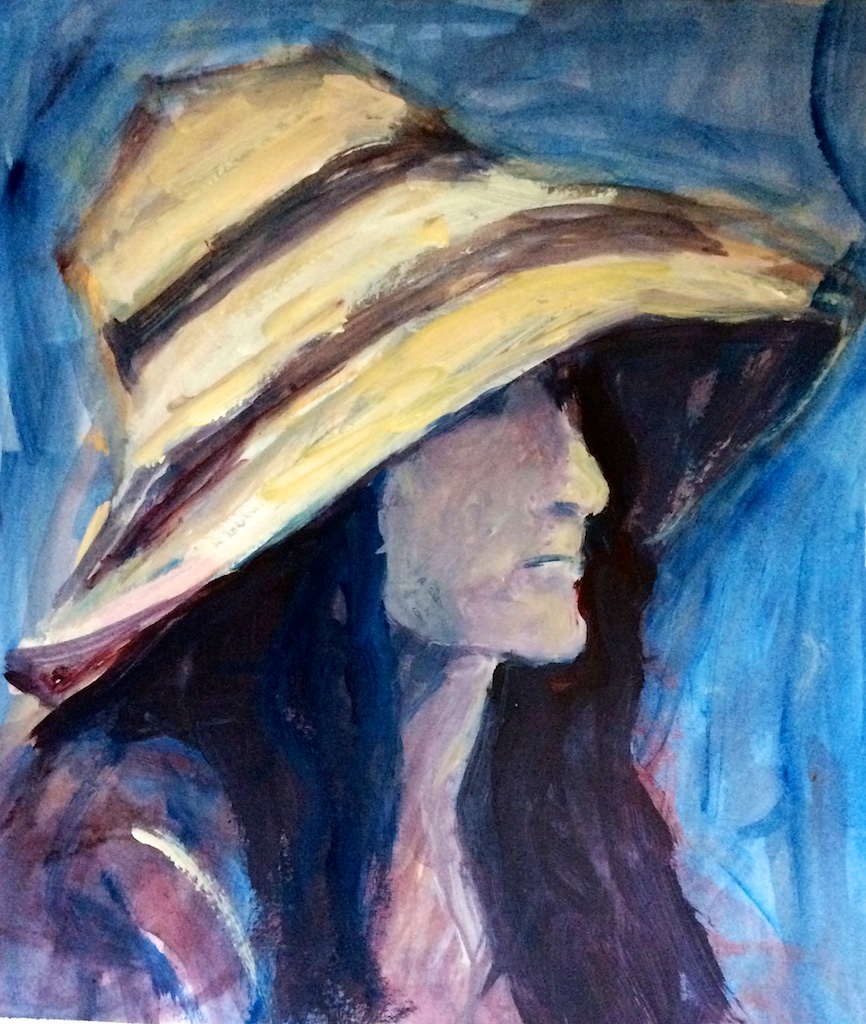 For next week I need to think about what I want to work on as a final project for the course. One idea is possibly a self portrait (maybe in a big hat, too), but I'm not sure yet. I borrowed a bunch of Colourist books from the library, which I'll be flipping through to find some inspiration.
———-
It's Art Every Day Month! Towards the end of the month, these new daily paintings will be available to purchase in my Etsy shop. Check out Leah's blog for more information about Art Every Day Month, or follow the discussion on Twitter with the #aedm2014 hashtag.