Day 18: a seaside Scottish town
Not a great day in the studio today. I blame the sun. It was a very overcast day out, and my studio lighting isn't good enough to compensate. Perhaps it's time to look into some proper lighting to get me through the Scottish winter.
I was hoping to work on several pieces today, but it wasn't to be. Instead I moved on to ground preparation, since that doesn't require good light. I picked up some plaster of paris over the weekend, so I played around with that. I mixed it with pva, which makes a nice modeling paste, and spread it on to a couple canvases. I like working on canvases that have a bit of character, and I'm running out of old paintings to paint over, so these should be fun to paint on. I'll let you know how they turn out.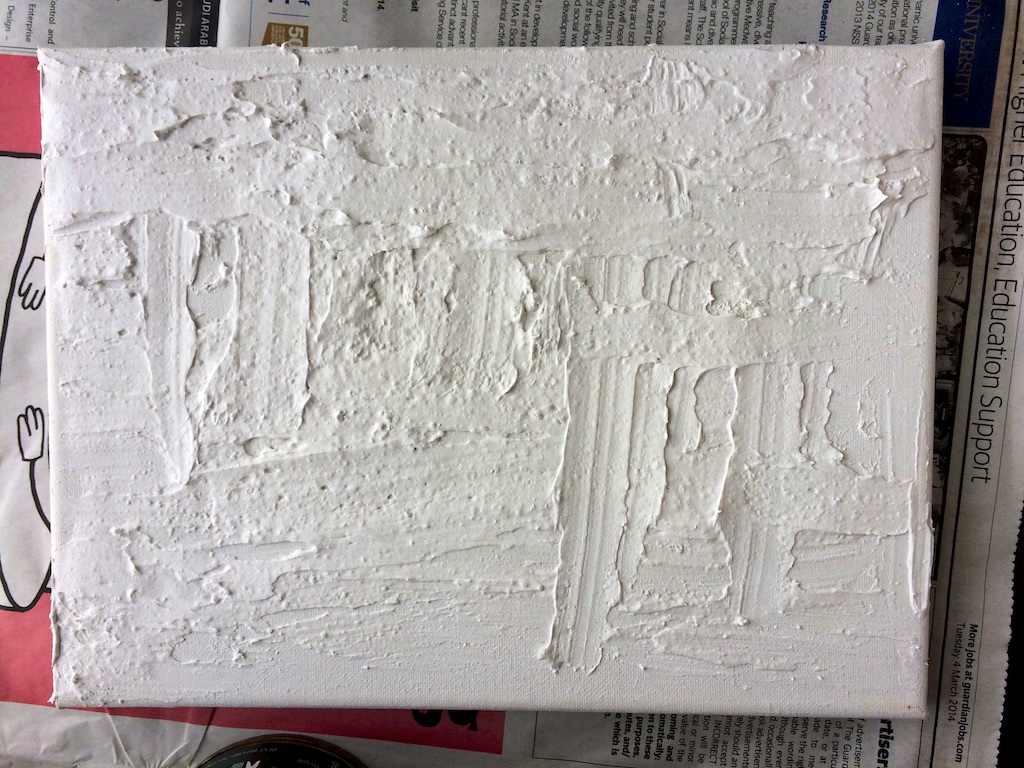 ———-
It's Art Every Day Month! Towards the end of the month, these new daily paintings will be available to purchase in my Etsy shop. Check out Leah's blog for more information about Art Every Day Month, or follow the discussion on Twitter with the #aedm2014 hashtag.