Art Every Day month, day 10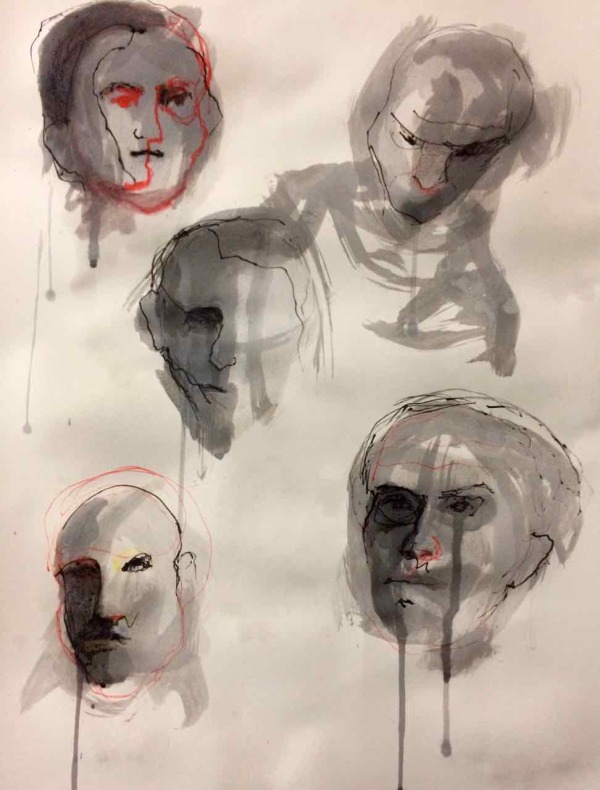 Today I noodled around with some ink blot faces. This was really fun, and I want to come back to this exercise next week when I have more time.
I'm really getting a lot out of this online course I am taking from Gillian Lee Smith. If you're looking to challenge and improve your drawing skills, I highly recommend it.