Art Every Day Month, day 20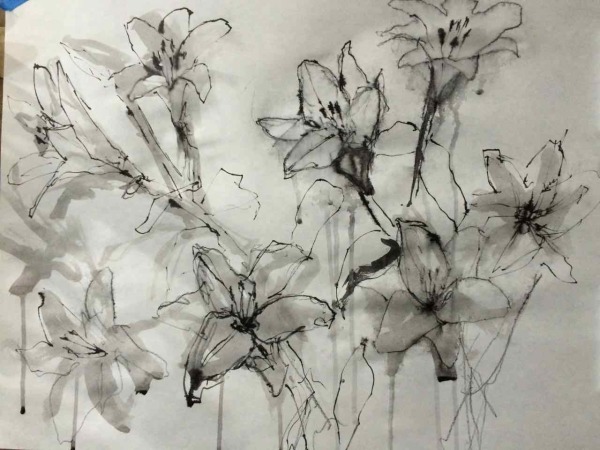 I seem to be in a pattern this week, always thinking that tomorrow I'll have more time for making art. To be fair, I've been busy with art-related activities, if not necessarily the making of it. Tomorrow I'm hanging another show, so today I've been occupied with choosing work, making labels, and the like. After that's done, I should truly have more time to dedicate to painting and drawing. Still a third of AEDM left to go – hopefully it turns out to be the best third.
Today I figured I might as well sketch from the flowers I bought earlier this week. I doubt they'll be in bloom much longer. Not a usual subject for me, but always nice to play with new things.