Art Every Day Month, day 22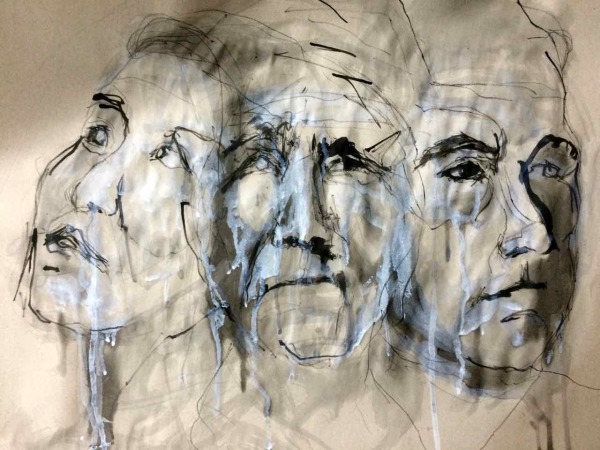 Yay, new art supplies arrived today. I had made an order a while ago, but there were a couple things out of stock that finally got here. One of them was white ink, which I have never worked with before. To test it out, I decided to try the three faces exercise again. I used a mid-toned sketch paper, because I figured I'd get the most impact out of the white ink on a non-white surface (even though the paper isn't really strong enough to be used with wet media – as you can see I ended up with a very wrinkly surface). I also used black ink and an ink wash.
I was disappointed that the white ink wasn't pigmented enough to show up much when used with a dip pen, but it did leave some interesting effects when applied with a brush. More experimentation necessary.