Art Every Day Month, day 30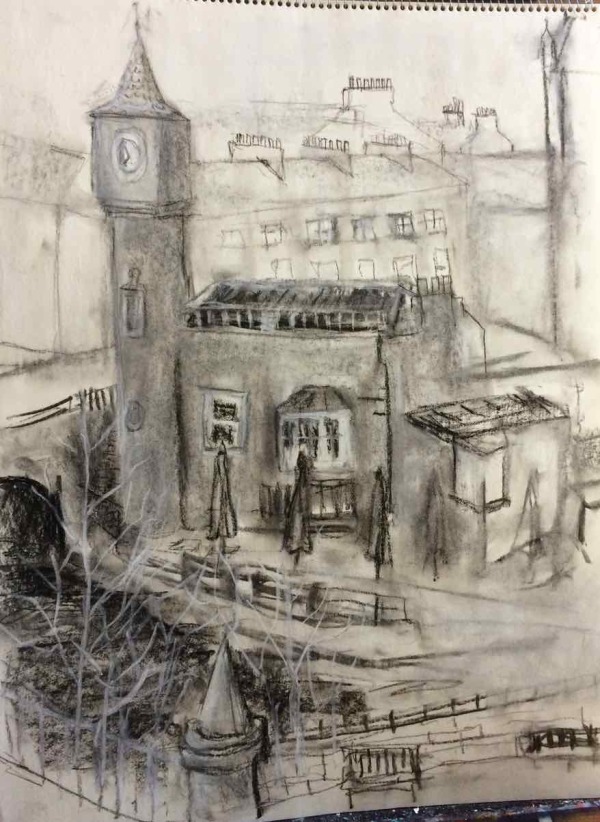 A work in progress for you today, the very last day of Art Every Day Month. Today my expressive drawing course is tackling architecture, which is a different challenge than we've had so far. Mostly we've been looking at organic shapes until now. How to maintain expressiveness while communicating straight lines and right angles?
I ran out of daylight on this one, so I'll have to come back to it tomorrow and hope that the light conditions are similar. It's the view out my studio window, a view I never get tired of. I'd like to build up more layers on top of what I have now, and create some areas of detail and others of lost edges and haziness.
Thank you so much to all of you who have been visiting and commenting here during Art Every Day Month. It has been a lot of fun, and I feel so much warm, fuzzy appreciation for all of the kind support you've offered me. I plan to continue to post about my progress with expressive drawing and everything else I get up to in the studio, just not quite as often as we head into December.