Expat Munich
Expat Munich: an exhibition of images by Julie Galante, Nutan Jaeger, and Kim Santomauro
16-25 May 2012
Sunday-Thursday 11:30am-12:00am
Friday-Saturday 11:30am-1:00am
Paulaner Bräuhaus Guangzhou
Shop No. L307 in Level 3 of TaiKoo Hui Shopping Centre
No.383 Tianhe Road
Tianhe District
Guangzhou (510620), China
Hotline: +8620 28086333
What does Munich look like to an outsider? To a native? And do expats see something in between? Americans Julie Galante, Nutan Jaeger, and Kim Santomauro each adopted Munich, Germany, as their home city years ago. This exhibition explores the aspects of the city that draw their attention. The images they have created reflect the architecture, tradition, and style that define Munich to them.
About the Artists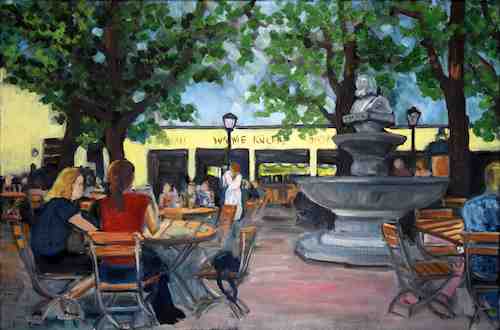 JULIE GALANTE is an American artist living and working in Munich, Germany. She grew up in several US states and spent most of her childhood in Chattanooga, Tennessee. She holds degrees in various subjects (some art-related, some not) from Brown University and Thunderbird School of Global Management.
Her passion for travel and experiencing new cultures has brought her to many cities and countries around the world, where she constantly finds new visual inspiration. Over the past ten years she lived in Phoenix, New York, Milan, and Zurich, before coming to Munich in 2008.
Julie's current artistic focus is on interpreting the people and places of Munich. Her cityscapes explore popular and not-so-popular corners of the urban landscape; her latest portrait series depicts women wearing dirndls, modern versions of traditional Bavarian dresses. Her work can be found online at www.juliegalante.com.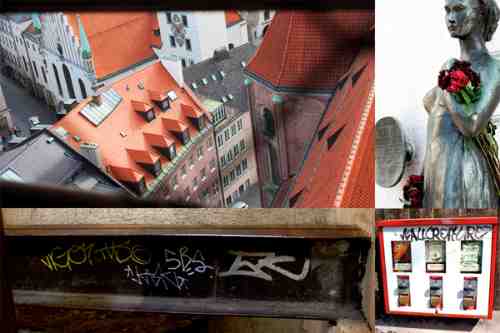 NUTAN JAEGER is a mixture of many cultures and interests. Born in the US to parents of Indian descent, she's now settling into her new home in Karlsfeld, Germany.
An architect by trade, artist by compulsion, her current focus is working in the field of Public Interest Design, which attempts to solve social, economic, and environmental issues using a design and planning based approach. Whether her work takes her around the globe, or down the street, she's never without a camera by her side. Enamoured by unusual places and the inspiring people around her, Nutan attempts to capture their spirit in her photographs.
Her work can be found online at www.nutanjaeger.com, and her blog is at www.mudwoodstone.com.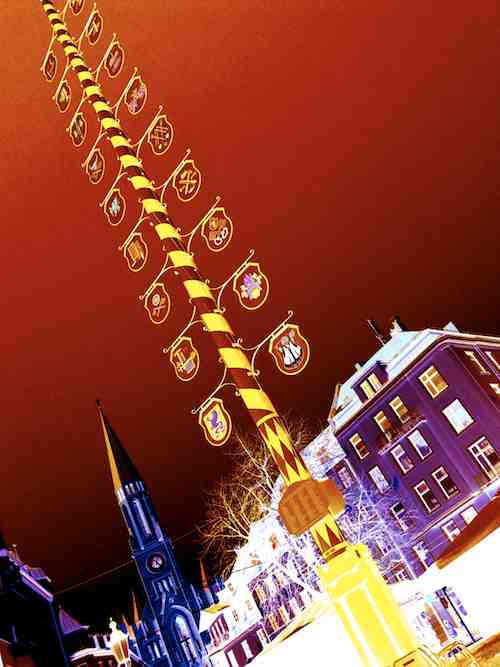 KIM SANTOMAURO is still fascinated by the changing seasons of Munich, Germany and how the city transforms itself throughout the year. Born in the U.S., she moved from Atlanta, Georgia to Munich in 2005 after working as a Graphic Artist for many years.
Kim has traveled the globe capturing and reinterpreting various memorable scenes as well as jaunts in and around Munich, saving her impressions for use in mixed media artwork and photography. She holds a Bachelor of Fine Arts degree in Graphic Design, and her graphics background often influences her creative work today. Samples of Kim's work can be found at kimsantomauro.carbonmade.com or email her directly at kim@santomauro.de.