New portrait: Uwe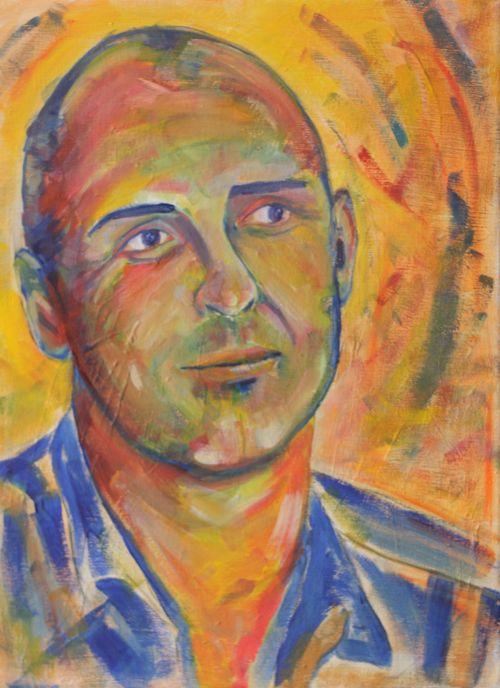 I've reached a stopping point on this one and I'm almost ready to declare it done. It's painted on a canvas covered in roughly-applied, unsanded gesso, and at this point the image seems to fit the support. I'm happy with the texture.
Feedback welcome! There are a couple spots I think need tweaking, but it will be interesting to hear if they bother anyone else (or if you're bothered by spots I haven't even noticed yet). The few people who have seen it so far have remarked on the background lines that give the suggestion of a halo. I don't set out to do it, but this happens a lot in the background of my portraits. I usually end up painting it out in the final version, but in this case I'm inclined to leave the circumscription in.
And just in case you're wondering, the subject's name, Uwe, is a somewhat common German name pronounced OO-vah (the "oo" kind of like that in "too").