Daily painting: who wants Italian?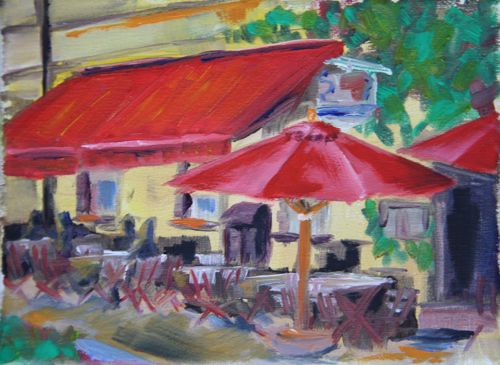 [SOLD]
The first customers sit down at an Italian restaurant in Munich at the beginning of a hot August evening. This painting is 20 x 15 cm, oil on canvas.
This entry was posted on Tuesday, September 14th, 2010 at 11:55 am. It is filed under Uncategorized and tagged with cityscape, daily painting, Germany, Munich, oils, painting. You can follow any responses to this entry through the RSS 2.0 feed.