Daily painting: pumpkins at the farmers market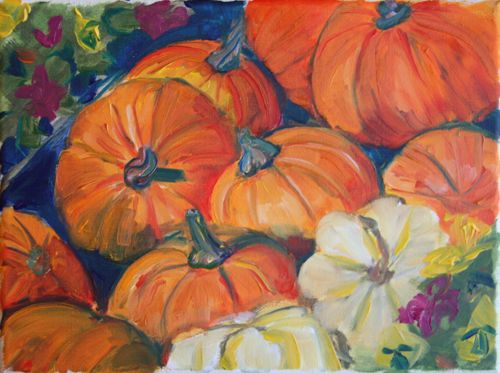 Market pumpkins, oil on canvas, 18 x 24 cm, ©2010 Julie Galante. This original painting is for sale.
I love autumn at the farmers market. The pumpkins and gourds on display this time of year are so colorful and inviting. It almost makes me forget about the end of the summer fruits.
What's looking good at your local farmers market these days?
—-
Have you signed up for Leah's Art Every Day Month yet? I've participated for the last Novembers, and I've found it to be a great way to challenge myself and get to know other bloggers.