Daily painting: self portrait, pink and purple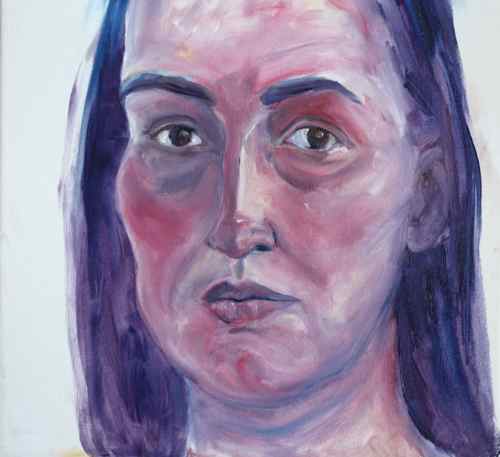 Self portrait in pink and purple, 30 x 30 cm, oil on canvas, ©2011 Julie Galante.
I didn't set out to paint myself using mostly two colors, but somehow this is what I ended up with at the end of the afternoon. I haven't decided yet if I'll keep working on it or leave it as-is. The background is just blank canvas at the moment.
This painting was done from life, me staring at my reflection in a small mirror propped up on my art table next to my easel.