That time of year again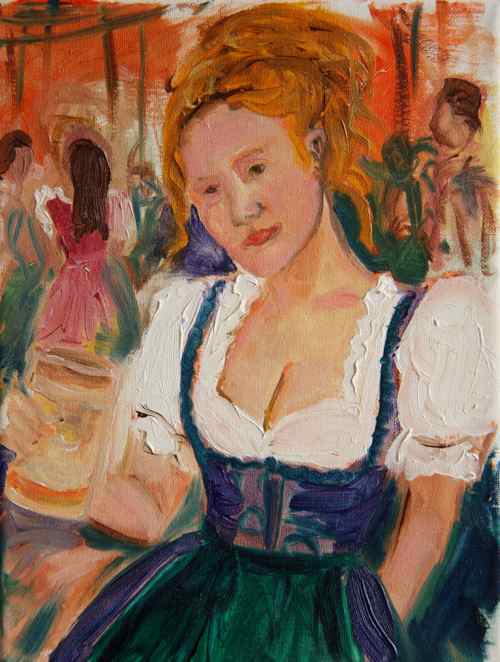 Dirndl study #8, 24 x 18 cm, oil on canvas, ©2011 Julie Galante.
Oktoberfest starts in less than a month, and Munich is itching with anticipation. The giant beer tents are already being constructed. Billboards around the city are advertising the latest fashions in dirndls, traditional Bavarian outfits that are popular at the 17-day beer festival. These dresses are one of my favorite parts of Oktoberfest – they come in every possible color and fabric, flatter pretty much any figure, and offer buckets of visual inspiration.
I painted several Oktoberfest daily paintings last year, and they proved hugely popular with my collectors. I'm excited to revisit the subject again this year. In addition to small daily paintings, I am planning to do a series of larger portraits of women wearing dirndls. You can almost hear the oompah music around the studio these days.
Is there an Oktoberfest where you live?