Painting through Oktoberfest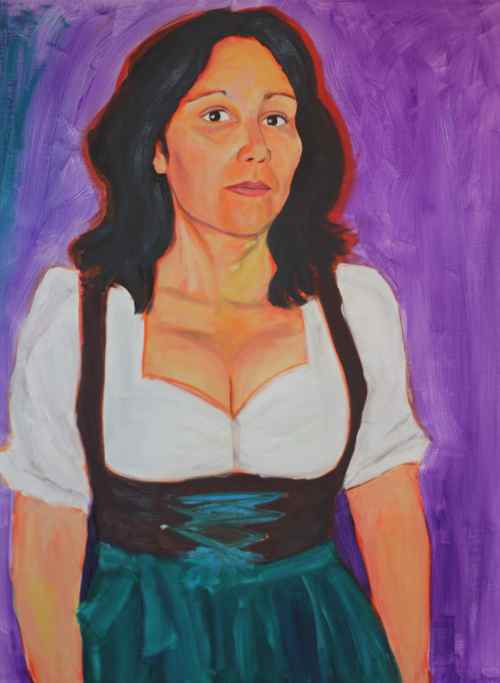 Dirndl portrait: Emmy (in progress), 80 x 60 cm, oil on canvas, ©2011 Julie Galante.
I have so many paintings in progress right now and I'm excited about all of them. I've recently started on a new series of 80 x 60 cm (32 x 24 in) portraits featuring women wearing dirndls. These traditional Bavarian dresses have returned to popularity in a big way here in Munich, especially at Oktoberfest and other celebrations. Almost every woman I know here owns at least one dirndl, so finding models for this series hasn't been too difficult. This is probably the only city in the world where that would be true!
It's a little difficult to keep up my painting momentum this month since we have a lot of house guests visiting for Oktoberfest. I love guests, but having them for a month straight is definitely a bit of a challenge for an introvert like me. I'm trying to sneak in as much painting as I can while our visitors are out exploring Munich or off on day trips to other towns.
Check it out: the Etsy Germany Street Team blog is featuring me today!