Day 5: quick figs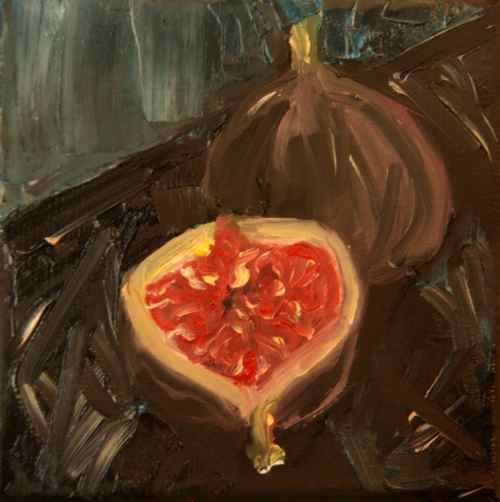 One and a half figs, 15 x 15 cm, oil on canvas, ©2011 Julie Galante. Original painting available on Etsy.
I had to paint this one quickly, because I really wanted to eat the figs. Mmmm fresh figs.
November is Art Every Day Month! I'll be posting a new small painting here each and every day. After they have had time to dry (a couple weeks), the original paintings will also appear in my Etsy shop.