Day 8: the view down the street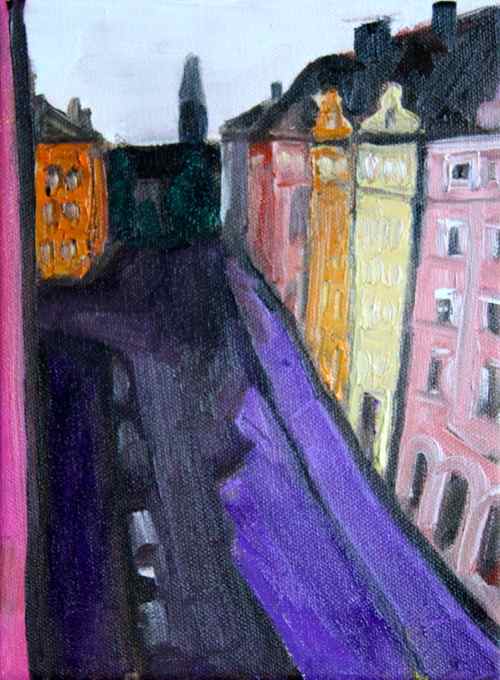 The view down the street, 24 x 18 cm, oil on canvas, ©2011 Julie Galante. Original painting available on Etsy. 
This is an interpretation of the view I see if I stick my head out my studio window and look to the left. It's not my usual style, but it was fun to paint.
I apologize for posting photos with so much glare on them. I'm having trouble figuring out the best way to photograph my wet paintings. Dry paintings I can move to spots without glare, but with the wet ones I'm worried about getting paint all over the apartment. Anyone have any tips?
November is Art Every Day Month! I'll be posting a new small painting here each and every day. After they have had time to dry (a couple weeks), the original paintings will also appear in my Etsy shop.