Day 14: juicy pomegranate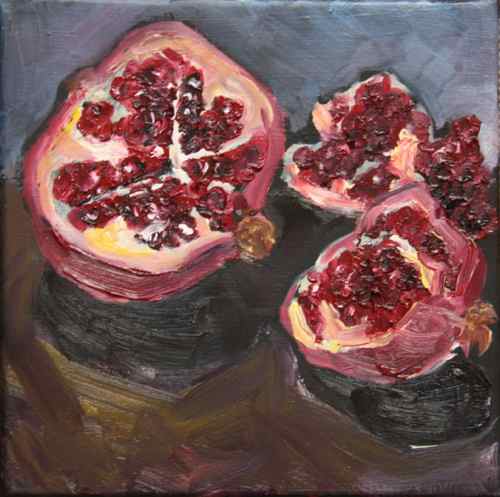 Open pomegranate, 20 x 20 cm, oil on canvas, ©2011 Julie Galante. [SOLD]
Pomegranates are one of my favorite fruits, both to eat and to look at. Turns out they're also fun to paint.
If you'll be in Munich on December 4th, please plan to stop by the Open Studio I will be hosting that afternoon. Details are coming soon and will be posted on my Facebook page. Invitations will also be going out to my mailing list – you can sign up here.
November is Art Every Day Month! I'll be posting a new small painting here each and every day. After they have had time to dry (a couple weeks), the original paintings will also appear in my Etsy shop.