Day 23: Evening at the Christmas Market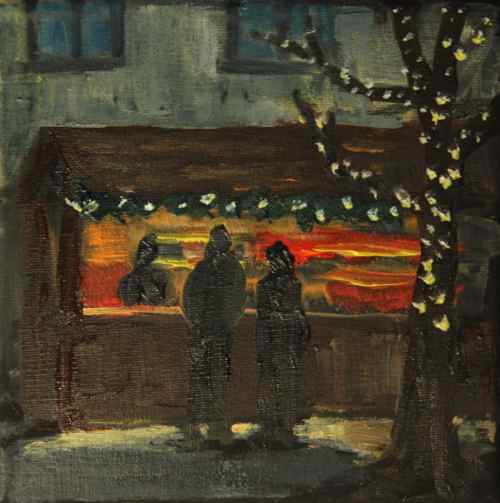 Evening at the Christmas Market, 15 x 15 cm, oil on canvas, ©2011 Julie Galante. [SOLD]
The Munich Christmas markets start this weekend! Yay!
I am busy getting ready for my December 4th Open Studio. Invitations went out yesterday, and it has been so fun hearing back from people who are excited to come. If you'll be in Munich that date and would like an invitation, please contact me (you can find my email address on the About Page).
November is Art Every Day Month. I'll be posting a new small painting here each and every day. After they have had time to dry (a couple weeks), most of the original paintings will also appear in my Etsy shop. Paintings from the beginning of the month are already there! Christmas cards, too.